Schwarze Industries Provides Unique and Competitive Finance Program for Customers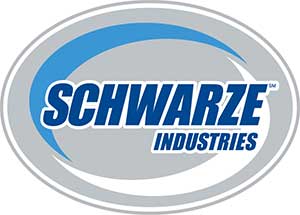 (Huntsville, Ala.) November 12, 2010 – Schwarze Industries, one of the world's largest street sweeper and asphalt patcher manufacturers, and Wells Fargo Equipment Finance, Inc. (WFEFI) have teamed up to offer a new financing program for Schwarze sweeping and road maintenance equipment.
"Wells Fargo Equipment Finance is an industry leader in specialty vehicle financing," said Bob Faulhaber, President of Schwarze Industries. "We are proud to have financing programs with Wells Fargo to offer our customers competitive and flexible financing options, which could be a necessity for some in today's economy."
Financial product options with the new program include equipment loans, terminal rental adjustment clause (TRAC) leases, and municipal equipment financing. Terms range in length from 36 to 60 months, and seasonal payments are also available.
WFEFI will also work with Schwarze customers to provide other customized financing solutions in order to meet specific needs. "We want our customers to feel comfortable when purchasing new equipment in an unpredictable economy," said Faulhaber. "We are confident the financing options this new program provides will help keep their minds at ease."
Up to 100 percent of the net invoice amount can be financed, on approved credit. Credit decisions will typically be made within one business day following WFEFI's receipt of a completed application for transactions under $175,000.
For amounts greater than $175,000, a credit decision can often be made within three business days after receipt of a complete credit application.
About Schwarze Industries:
Since its inception more than 30 years ago, Schwarze Industries, Inc. has grown to become one of the world's largest street sweeper manufacturers and a leader in sweeping technology. Headquartered in Huntsville, Ala., Schwarze has a workforce of more than 200 employees, manufacturing street sweepers, parking lot sweepers and road repair units.
In 1996 Schwarze opened a manufacturing facility in Brisbane, Australia to meet the demand for products in other parts of the world. To date, Schwarze Industries' products operate in more than 35 countries.
For more information on the new finance program, visit www.schwarze.com or contact Raymond Massey at 800.879.7933.