Schwarze Industries Hosts 1-800-Sweeper Regional Roundup Meeting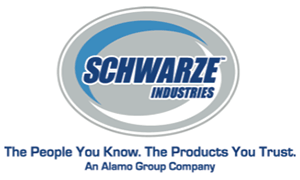 (Huntsville, Alabama) September, 2016 –
Schwarze Industries is pleased to announce that it had the privilege of hosting the 1-800-Sweeper Regional Roundup at the Schwarze facility this week. This meeting provided a great opportunity to gather some of the best minds in the industry together in one room to discuss best practices and customer support.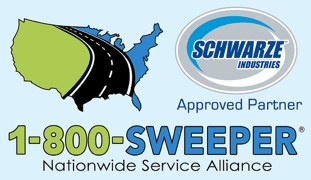 1-800-SWEEPER is a nationwide service network of independently owned power sweeping companies and brings sweeping companies from coast to coast under a unified marketing and service structure. Participating 1-800-SWEEPER partner companies provide parking lot sweeping, street sweeping, and a variety of construction-related power sweeping services. Their reliable, value-oriented power sweeping services consist of a diverse customer base including nationwide and regional facility management customers as well as municipalities and local area building contractors.
In addition to the opportunity to share best practices, the people at the meeting had the opportunity to tour the Schwarze plant, Schwarze Training Academy and the Schwarze Sweeper Re-Furbishment Center to speak with Schwarze employees face-to-face and experience what makes a Schwarze a Schwarze.
"Schwarze Industries would like to thank both 1-800-Sweeper and its members for their commitment to the sweeping industry, and we look forward to many years of continued partnership and success," says Greg Heyer, Schwarze Industries' Vice President of Sales, Marketing, Customer Service and Product Management.
---
For over forty-two years in the street sweeping business, Schwarze Industries has been committed to providing an exceptional level of customer support. Schwarze offers one of the most comprehensive sweeper lines in the sweeping business. For additional information visit the Schwarze website at www.schwarze.com. You may also reach the company by calling 800.879.7933.
---