Want Free Sweeper Parts?
Enter the Schwarze Parts Giveaway Sweepstakes!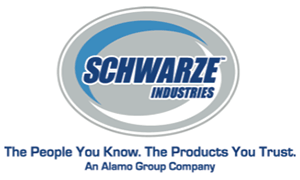 (Huntsville, Alabama) January 23, 2012 – Schwarze Industries is kicking off 2012 with a parts giveaway sweepstakes.

"We wanted to start off 2012 by giving back to our customers," said Joe Hendrickson, National Sales Manager for Schwarze. "All you have to do to enter is log on to our Facebook sweepstakes page, fill out the form, click 'like' and you're automatically entered to win. The more 'likes' we receive, the more parts we'll give away."
In addition to the giveaways, Schwarze will also be offering exclusive content via their Facebook page throughout the year. "We want to make it easier for our customers to connect with us," said Hendrickson. "We will be offering special Facebook exclusive promotions and sweeper tips to our fans all year long, so be sure to keep up with us. We invite all our customers to join in on the conversation."
About Schwarze Industries:
Since its inception more than 30 years ago, Schwarze Industries, Inc. has grown to become one of the world's largest street sweeper manufacturers and a leader in sweeping technology. Headquartered in Huntsville, Ala., Schwarze has a workforce of more than 200 employees, manufacturing street sweepers, parking lot sweepers and road repair units.
In 1996 Schwarze opened a manufacturing facility in Brisbane, Australia to meet the demand for products in other parts of the world. To date, Schwarze Industries' products operate in more than 35 countries.
For more information on Schwarze or the Schwarze Parts Giveaway Sweepstakes, visit www.schwarze.com, http://www.facebook.com/Schwarze.Sweepers, or contact JD Sizemore at 800.882.7875.