Schwarze Sweeps into Mexico City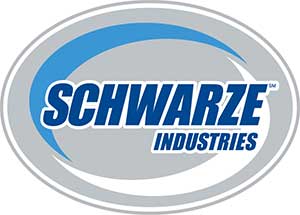 (Huntsville, Ala.) June 16, 2010 - Schwarze Industries, one of the world's largest street sweeper manufacturers, announced today that they have secured a sizeable sweeper purchase order from Mexico City.
Working with ASECA S. A. de C. V., one of Mexico's premier environmental waste collection services, Schwarze Industries was selected to supply the Mexican capital with a total of six street sweepers. Currently on the way to Mexico City are four A7000 regenerative sweepers and two M6000E mechanical sweepers.
"We're always excited at the opportunity to expand our business into Mexico and other Central American countries," said Raymond Massey, Director of Sales and Marketing for Schwarze. "Our sweepers are an invaluable addition to Mexico City and we are ready to see how our A7000s will help with emerging storm water and air quality requirements."
About Schwarze Industries:
Since its inception more than 30 years ago, Schwarze Industries, Inc. has grown to become one of the world's largest street sweeper manufacturers and a leader in sweeping technology. Headquartered in Huntsville, Ala., Schwarze has a workforce of more than 200 employees, manufacturing street sweepers, parking lot sweepers and road repair units.
In 1996 Schwarze opened a manufacturing facility in Brisbane, Australia to meet the demand for products in other parts of the world. To date, Schwarze Industries' products operate in more than 35 countries.
For more information on the Mexico City order, visit www.schwarze.com or contact Raymond Massey at 800.879.7933.