Schwarze Industries Introduces Lance Wolf as New Design Engineering Manager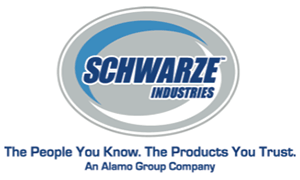 (Huntsville, Alabama) July 13, 2012 –
The Schwarze Industries organization has announced a number of significant changes in its management team in recent weeks, most notably at the positions of President, VP of Sales and Marketing, and at Plant Manager. More on those positions is available here. Read the following press release information to learn more about the appointment of Lance Wolf as Design Engineering Manager at the Huntsville, Alabama, Schwarze home office.
Schwarze is pleased to announce the arrival of Lance Wolf as Design Engineering Manager. Mr. Wolf's first day on the job was Monday, July 9th. Lance will report to Howard May, President of Schwarze Industries.
Lance comes to the company from Sikorsky Aircraft, located in Huntsville, AL, where he was Manager of Airframe. Lance also brings with him additional experience from Inergi, L-3 Communications, and DRS Unmanned Technologies.
Lance has a broad background in Mechanical Engineering to include a M.S. in Mechanical & Aerospace Engineering from University of California (Irvine), and a second M.S. in Mathematics from Florida State University (Tallahassee).
Please contact Greg Heyer, VP of Sales and Marketing for Schwarze Industries, Inc. with any questions at gheyer@schwarze.com.
---
Schwarze Industries, a company of the Alamo Group, is focused on delivering high quality, innovative, high efficiency industrial sweeper products supported by friendly and efficient service.
---
For more information on Schwarze Industries, Inc., visit www.schwarze.com. You may also reach the company by calling 800.879.7933.