The Trust Edge Trainer Certification Announcement for Schwarze's Greg Heyer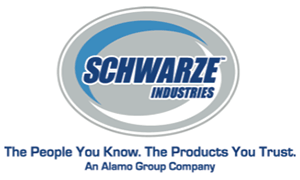 (Minneapolis, Minnesota) January 2015 –
Horsager Leadership Incorporated is pleased to announce that Greg Heyer, Vice President of Sales, Marketing, Customer Service, and Product Management at Schwarze Industries has successfully completed the elite certification process to deliver The Trust Edge Experience, the education suite based on the research and best-selling book "The Trust Edge," written by David Horsager.
Horsager's work has resulted in the development of a world-class training suite that includes:
Keynote presentations
Classroom instruction
Individual and small group coaching and mentoring
Online instruction and support
Consulting and alignment
David Horsager, CEO of Horsager Leadership Inc., says of Heyer: "Greg has the requisite character, experience and competence to join our elite and highly selective team of professional instructors and facilitators whose passion and mission is to help organizations achieve faster, better results with an immediate and sustainable impact.

"The Trust Edge Experience has helped organizations such as the New York Yankees, FedEx, the Salvation Army and the US Department of Homeland Security to gain the advantages of building trust within their organization and with their customers.

"We're grateful to have such high-caliber professionals, like Greg, spreading The Trust Edge message globally, individuals who seek to exemplify our core belief. Trust is the only way to find, build and keep the right relationships to get the most out of life – at work and at home."
---
For forty years in the street sweeping business, Schwarze Industries has been committed to providing an exceptional level of customer support. Schwarze Industries offers one of the most comprehensive sweeper lines in the sweeping business, including models for parking area cleaning, industrial sweeping, mall and shopping center sweeping, airport runway sweeping, street sweeping, milling cleanup and stormwater runoff (PM-10) management and a complete line of velocity pothole patchers, featuring the, single operator/automated, Schwarze® Roadpatcher™. For additional information visit the Schwarze® website at www.schwarze.com.
THE PEOPLE YOU KNOW. THE PRODUCTS YOU TRUST.


Schwarze® stands for: Quality, Performance, Public Safety, Value and Customer Support
---
Schwarze Industries, a company of the Alamo Group, is focused on delivering high quality, innovative, high efficiency industrial sweeper products supported by friendly and efficient service.
---
For more information on Schwarze Industries, Inc., visit www.schwarze.com. You may also reach the company by calling 800.879.7933.