Schwarze Industries Appoints New Product Manager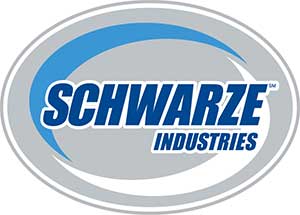 (Huntsville, Ala.) July 23, 2010 - Schwarze Industries, one of the world's largest street sweeper manufacturers, announced today that Joe Hendrickson will now take on the role of Product Manager for the A & M and S-Series sales team.
A self-starter, Hendrickson has had a long history in a short, less than three-year stint with Schwarze. "I've been in sales management for 15 years, and the majority of my experience comes from the service industry," said Hendrickson. "When I signed on with Schwarze in 2007 I was hired into an entry-level position on the sales team.
"I brought my experience to Schwarze and began absorbing all aspects of the industry that were not normally in my realm of expertise. My quick ability to learn and attention to detail is why I was promoted to regional sales manager for the Southeast."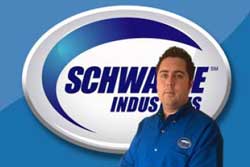 It was Hendrickson's entrepreneurial attitude, and commitment to high customer service, that landed him the new position as Product Manager. "Personally, I am looking forward to the support system I will provide to our dealer network. I am also excited about playing an important role in the new direction of our sales and marketing development strategies."
As a liaison between sales, production and engineering, Hendrickson's key role as Product Manager includes ensuring products are developed to strict standards while helping manage the operations of the dealer sales team.
"Joe has been a wonderful asset to our company," said Raymond Massey, Director of Sales and Marketing for Schwarze. "He plays a significant role in our marketing strategies and how we organize our team. He's an essential player in our efforts to strengthen our support system for our dealer network."
About Schwarze Industries:
Since its inception more than 30 years ago, Schwarze Industries, Inc. has grown to become one of the world's largest street sweeper manufacturers and a leader in sweeping technology. Headquartered in Huntsville, Ala., Schwarze has a workforce of more than 200 employees, manufacturing street sweepers, parking lot sweepers and road repair units.
In 1996 Schwarze opened a manufacturing facility in Brisbane, Australia to meet the demand for products in other parts of the world. To date, Schwarze Industries' products operate in more than 35 countries.
For more information on the Mexico City order, visit www.schwarze.com or contact Raymond Massey at 800.879.7933.