Schwarze Industries and Enova Systems Set to Develop Fully Electric Green Sweeper for U.S. Air Force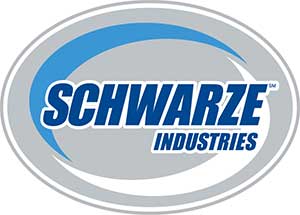 (Huntsville, Ala.) November 19, 2010 – Schwarze Industries has partnered with Enova Systems, a leading innovator of electric vehicle and hybrid electric vehicle solutions for medium and heavy-duty trucks and buses, to develop a fully electric green sweeper for the United States Air Force (USAF).
With more than 10 years of successful operation throughout the world, the USAF determined the robust Schwarze A7000 regenerative air sweeper was the ideal choice for the project. The USAF currently operates more than 100 Schwarze sweepers throughout the world.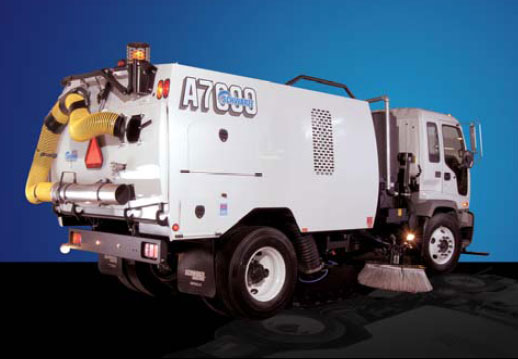 The fully electric green sweeper will be powered by the Enova 120kW all-electric drive system coupled with a hydraulic pump, and will use hydrogen produced by a solar electric array.
This advanced drive system will be paired with Schwarze's proven regenerative air sweeper design. Production will take place at the Joint Base Pearl Harbor-Hickam in Honolulu, Hawaii, where it will be the first advanced sweeper technology used by the USAF.
"We're excited about the partnership," said Raymond Massey, Director of Sales and Marketing for Schwarze. "We'll be sending over an A7000 for the project, and the hope is that this sweeper will become the standard Air Force spec for all sweeping applications."
About Schwarze Industries:
Since its inception more than 30 years ago, Schwarze Industries, Inc. has grown to become one of the world's largest street sweeper manufacturers and a leader in sweeping technology. Headquartered in Huntsville, Ala., Schwarze has a workforce of more than 200 employees, manufacturing street sweepers, parking lot sweepers and road repair units.
In 1996 Schwarze opened a manufacturing facility in Brisbane, Australia to meet the demand for products in other parts of the world. To date, Schwarze Industries' products operate in more than 35 countries.
For more information on the new finance program, visit www.schwarze.com or contact Raymond Massey at 800.879.7933.