Indian Sweeper Manufacturer Supplies Sweepers to Royal Thai Air Force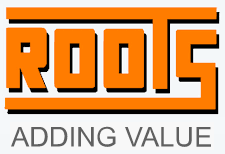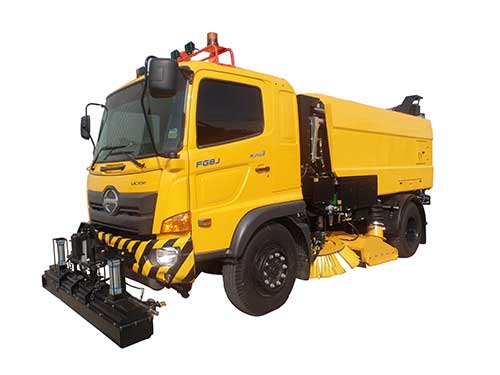 (Coimbatore, India) November, 2017 –
Roots Multiclean, a sweeper manufacturer based in Coimbatore, India, recently won a tender to supply nine high-speed runway sweepers to the Royal Thai Airforce (RTAF).
Vijay Ramesh, Vice President of Exports for Roots Multiclean, handed over to the first of the sweepers to the RTAF for inspection and testing. The sweepers are being supplied through Roots' Thai dealer, Paisanpipat Co. Ltd., whose project co-ordinator, Bobby Silphakon, was on hand to supervise the tests.
Silphakon said "The tender process was quite long and thorough, as might be expected from the air force, with very precise and detailed specifications. Tenders were also received from manufacturers in the USA and Europe. However, when RTAF officials visited the Roots factory they became convinced to choose the Roots sweepers due to the expertise and attention to quality of product design they saw at the factory, as well as the quality of his company's tender bid."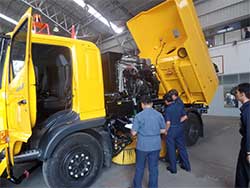 On the day of testing at a Royal Thai Air Force depot, a contingent of RTAF engineers carefully scrutinized the sweeper to ensure it conformed exactly to the required specifications. No non-conforming items were seen.
A standard sweep test was carried out with specified amounts of dry sand, wet sand, gravel, rocks and a range of metal objects being laid out. The sweeper was documented as collecting 100% of the material while traveling at 22 kph.
The senior officer in the RTAF inspection team said he was very pleased with the results and looked forward to receiving the balance of the order, all of which will be similarly tested. He commented that the bid from the dealer, Paisanpipat, was selected because of conformation to the specifications and price, as well as their reputation for local service support and use of a local Hino chassis. Paisanpipat and Roots will place a technician from the Roots factory in Bangkok, who will be available to support the sweepers and to ensure RTAF staff are properly trained to operate and maintain the vehicles.
Ramesh said Roots Multiclean is India's leading manufacturer of industrial sweeping and scrubbing equipment. The Roots organization currently exports to fifteen countries. The company moved into larger, truck-mounted sweepers three years ago and have also established a strong market share in Australia. Recently, Roots Multiclean won a tender to supply four of their regenerative air sweepers to the City of Cape Town, South Africa.
The Roots Multiclean website is located at www.rootsmulticlean.in Vijay Ramesh may be reached via email sent to cmvr@rootsemail.com.