August, 2014
Python Manufacturing Changes Name to SuperiorRoads Solutions

The manufacturer has announced that the Regina, Saskatchewan company producing the (former) Python line of street maintenance equipment has a new name.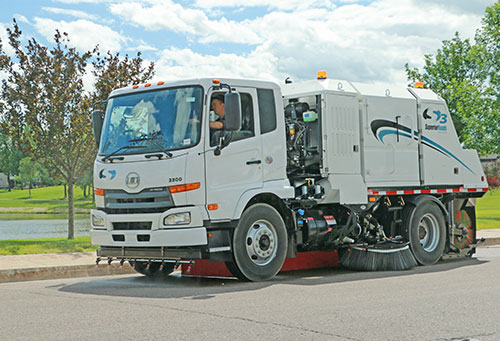 Heather Forbes, President and CEO of SuperiorRoads Solutions says, "Our new name better reflects our passion for keeping streets and roads safe, clean and pothole free."
SuperiorRoads Solutions will continue to offer the Python 5000, its unique pothole patcher, along with the most operator-friendly, efficient and innovative sweepers on the road today.
SuperiorRoads sweepers include the S2, formerly known as the Python S2000, and the S3, formerly the Python S3000. Both sweepers have been designed for tough sweeping conditions and for ease of operation – even by inexperienced operators.
Our unmatched Python 5000 is still the only one-person operated pothole patcher that produces long-lasting repairs in minutes, using standard asphalt mixes – either hot or cold. It will save the owner money in operating costs, and by extending the life of your roads. It keeps operators safely away from dangerous traffic, and can eliminate the damage to vehicles caused by potholes.
SuperiorRoads products will continue to be offered right across North America and around the world.
For more information, go to the company's website at www.superiorroads.com or contact Marjorie Strandlund, Marketing Manager for SuperiorRoads Solutions, at 306-337-4440.
---
---
If you have a question or comment about this information, please let us know. If appropriate, we'll add it to the bottom of this page.
---