San Francisco Deems Nordsense Intelligent Waste Bin Sensors a Success

posted October, 2019
Nordsense, a Denmark-based artificial intelligence-based waste management technology company, has partnered with the City of San Francisco to optimize waste collection across the city.

The results were an 80 percent drop in the number of overflowing bins, as well as a 64 percent decrease in illegal dumping and a 66 percent decrease in street cleaning. Complaints from the public concerning trash overflow in smart bins were "eliminated."
"Waste collection hasn't really changed for the past 100 years," Manuel Maestrini told NBC Bay Area News as a Recology trash truck roared by. "I mean, we used to do it with carts and horses. Now we do it with large trucks."
Maestrini is a bit of an expert on the subject of trash: he studied dirty streets for his master's thesis while in Copenhagen – the city that later became the first customer of his startup, Nordsense. (The name simply means "sensors from the north.") The startup makes a small black box that goes inside outdoor trash cans, and monitors how close they are to overflowing. Once enough trash has piled up, the box sends out a request for a garbage truck to come by and empty the can.
For its first large-scale project in the U.S., last spring Nordsense installed 1,000 multi-point reference sensors in waste bins along San Francisco's major commercial corridors. This represents 1/3 of the City's 3,000 sidewalk trash cans. The small pods monitor activity, including bin fullness, temperature and fill rates in order to identify waste generation patterns. Collected data will help the city mitigate container overflow, reduce the number of overall collections, guide bin placement and optimize operational resources.
"The pilot program showed us firsthand the benefits of the sensor technology to improve cleanliness on our city's streets and we're looking forward to implementing the expansion," San Francisco Public Works Director Mohammed Nuru says. "The partnership with Nordsense will allow us to use real-time data to better service the public trash cans and deploy resources more strategically.
"When someone tags a wall, if you leave it for a day or two, there will be a second, third and fourth tag."When a garbage can starts attracting bags and starts becoming a pile, you know, the pile only gets bigger."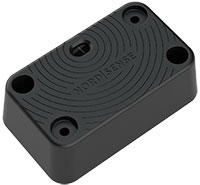 The sensors (one is shown to the right) have been successful in Europe – not only at keeping trash cans from overflowing, but at reducing the workload for garbage collectors who previously had to stop at every can along their route to check whether it was full. The sensors can also detect trash fires, overturned cans and tampering by people who open the container to fish out recyclables.
Nordsense uses machine learning and Internet of Things (IoT) technology to monitor container levels and apply data to analyze waste generation patterns in specific locations and make predictions about activity to prevent overflow and optimize collections. The company's sensors measure 16 points within the bin to establish a "topology" of waste for each individual container, which allow detection of "static zones" and filter out "false positives" that may signal more waste than is actually present. The smart waste technology allows waste operators and haulers to operate more efficiently.
"In most American cities, waste collection is handled in much the same way it was 100 years ago, with inflated costs, a substantial CO2 footprint and service that isn't closely aligned with variable demand," Nordsense CEO Anders Engdal says. "Our partnership with the city of San Francisco is aligned with San Francisco's Sustainable City initiative and is an important component of its vision for the reduction of waste. The primary goals are to improve services to citizens, make the city cleaner, reduce the number of public complaints, understand where more bins are needed and where bins can be removed, as well as reduce the number of overall collections."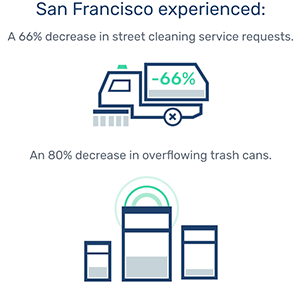 The contract with San Francisco is a result of the City's Startup in Residence program, which connects governments with startups to solve a broad range of civic challenges. In 2018, Nordsense collaborated with San Francisco, as part of the program, to complete a three-month pilot project.
Under the pilot program, 48 sensors were installed across the city to create public "smart" bins that collected real-time data about trash levels and patterns. The results were an 80 percent drop in the number of overflowing bins, as well as a 64 percent decrease in illegal dumping and a 66 percent decrease in street cleaning. Complaints from the public concerning trash overflow in smart bins were "eliminated."
The project also generated data revealing how empty or full bins were on average when they were serviced. This information indicated increasing the number of bins overall would have less impact on the cleanliness of city streets than smarter distribution of bins based on measurable activity.
Using data from the 1,000 smart bins, San Francisco will be able to optimize bin placement and identify areas where more recycling options are necessary to reduce the amount of material transported to landfills. It will also collect data necessary to optimize routing for collection trucks.
A similar sensor program is underway in Copenhagen, Denmark. During the last two years, Nordsense has acquired customers in Europe, the Middle East and North America, installing thousands of sensors. The company claims customers using sensors save more than 50 percent on waste collection per year.
---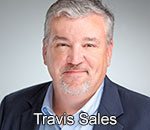 We invite you to listen to a podcast audio interview between WorldSweeper.com's Editor, Ranger Kidwell-Ross, and Nordsense's Director of Sales for North America, Travis Sales. (Audio will open in a new browser window.)



---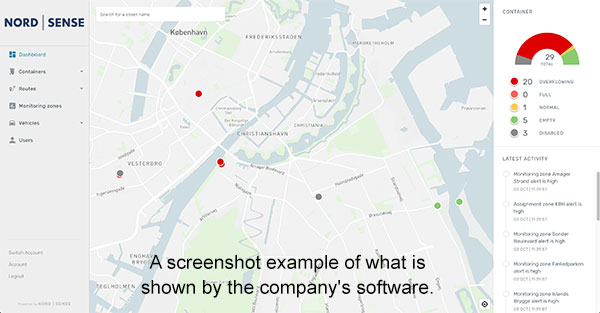 ---
For more information on Nordsense, the company's website is nordsense.com. You may reach Travis Sales via email sent to: travis@nordsense.com. The direct phone number for Nordsense U.S. is 650-433-9953.
---

Some of the information shown above was adapted from articles in Waste today as well as from NBC's Bay Area affiliate.