NiteHawk Sweepers' Open House Celebrates New Location and Promotes DAV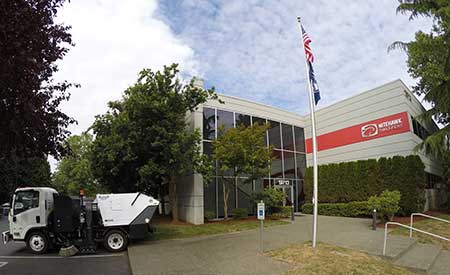 NiteHawk Sweepers celebrated its new, expanded location with an open house that includes vendors and highlights promoting giving to the Disabled American Veterans (DAV) organization.
NiteHawk Sweepers – June 2015
NiteHawk Sweepers celebrated its move to a new 1.7 acre facility, with an offsite storage location, by having an open house for its customers. In line with the company's support of the DAV organization, the event also featured an appearance by Rear Admiral Bill Center, retired US Navy Rear Admiral with 35 years of service who spoke on the importance of the DAV in these times, given that the US has been involved in Middle East warfare for so many years now. The good news is that with the advanced medical care that's now available, he told the audience of about 50 contractors and their families.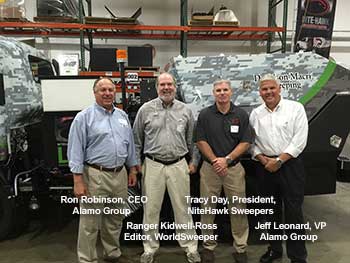 Attendees also included two of the top members of NiteHawk's parent company, Alamo Group. CEO, Ron Robinson, welcomed all to the event and discussed with enthusiasm the growth and levels of customer satisfaction that have characterized NiteHawk Sweepers since their purchase by Alamo Group several years ago.
The NiteHawk Team also had on display the variety of "Military Special Ops" gear it has developed as part of its 2014 program designed to benefit disabled U.S. veterans. These include calendars, tshirts – even sweeper trucks and more – to help raise money for the Disabled American Veterans group.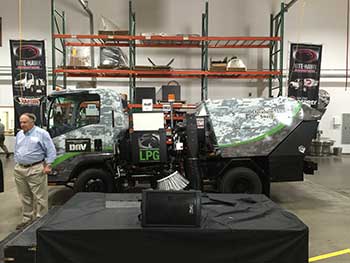 Local Seattle-based sweeping company, Davidson-Macri Sweeping, which is also the publisher of the popular SweeperMarket publication, had a new NiteHawk sweeper there that the company had purchased.
Throughout 2015, when a contractor purchases one of the specially-wrapped NiteHawk sweepers (several types of camo wraps are available) a portion of the purchase price is donated in the contractor's name to the DAV.
Here's a video with some of the highlights from the NiteHawk open house event:
For questions, comments, or to contact the company regarding its DAV assistance program, please contact NiteHawk's Marketing Director, Jake Hoerman, via email sent to marketing@nitehawksweepers.com.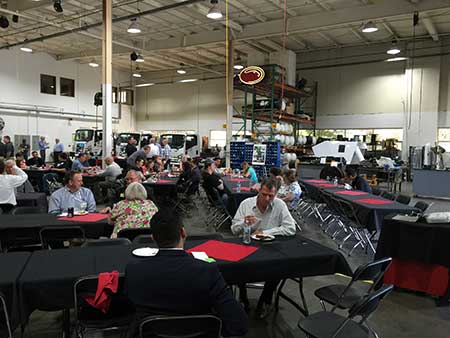 ---