October, 2017
Interview With New Owners of National Pavement Exposition
by Ranger Kidwell-Ross



Russ Turner, an employee of the new owner of National Pavement Exposition (NPE), Emerald Expositions, and Associate Show Director for NPE, discusses plans for the 2018 event.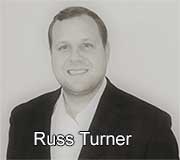 Few would dispute that the National Pavement Exposition is the leading tradeshow for the power sweeping industry. The next show, which will be held February 7th through the 10th of 2018, will be held at the Huntington Convention Center in Cleveland, Ohio. Since the NPE has never been in Cleveland this will be the first opportunity for many attendees to experience first-hand the sights of that city.
"We're very excited about having our first NPE show in Cleveland. We did a tour of the city a couple months ago and will be rolling out information about the many places attendees may want to go while in the city. We will be having an official party at the Rock 'n Roll Hall of Fame on Thursday, February 8th at 7pm. This will be an opportunity for attendees and exhibitors to get together and mingle. It is an amazing facility where you can see the history of rock 'n roll. It's quite a sight and we are thrilled about that!"
Turner credits Amy Schwandt, long time NPE Show Manager and Allan Heydorn as the Conference Manager for having provided his new Emerald Expositions' team with an excellent show to start with. They will both be there for the 2018 event.
"Allan has really worked hard to grow the NPE and come up with new sessions that appeal to new groups that will be attending, for example, Millennials. We, as Emerald, manage a bunch of different tradeshows all over the U.S. in different markets that appeal to different industries. So, we're taking a long hard look at some synergies we have with some of our other events to maybe pull different pockets of those attendees into NPE to maybe grow the show. We believe previous attendees will be pleasantly surprised when they attend the 2018 NPE to see how it's grown and the direction we're taking it."
Turner reminded people to register early so they can get into the host hotel at a discounted rate. There are also discounted conference session rates for those who register early. In addition, free sessions have been allocated for members of both NAPSA and the World Sweeping Association.
"I'll give a teaser for our future plans: We are looking at being in Nashville for our 2019 NPE. We'll be making an important announcement in that regard, probably at the Rock 'n Roll Hall of Fame event."
In my experience of attending the NPE for many years, most all sweeping contractor attendees I've ever talked to about it agree that they more than make up for the investment expense with what they learn in terms of new products as well as new ideas for how to run their businesses better. Russ Turner ended our interview by saying that he was looking forward to seeing everyone from the sweeping industry in 2018 in Cleveland.
If you'd like to hear the audio of the approximately 8-minute interview between WorldSweeper.com's Editor, Ranger Kidwell-Ross, and Russ Turner, click here. (Will open in a new browser window.)

Emerald Expositions is a leading operator of large B2B trade shows, producing more than 80 trade shows and conference events each year. The official magazine of NPE is Pavement Maintenance & Reconstruction. Russ Turner is the new show manager and Allan Heydorn has remained the conference manager. You may reach Russ Turner by calling 770-291-5487 or via email sent to russ.turner@npexpo.com.
---
If you have a question or comment about this article, please let us know. If appropriate, we'll add it to the bottom of this page.
---