NAPSA Selects New Administrative Management Firm
October 17, 2008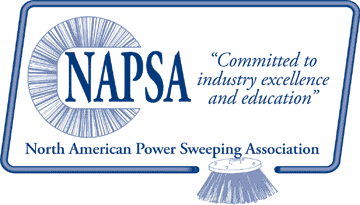 The Board of the North American Power Sweeping Association has announced that, starting in December, it will be managed by Association Headquarters, Inc., of Mt. Laurel, NJ. The NAPSA Board believes this new strategic partnership will help NAPSA to achieve its goals of increasing visibility, expanding membership recruitment and development, and bringing more benefits to its members.

We offer several ways for you to get more complete information about how the decision came about. One of these is a pdf file of the press release sent from NAPSA about the changeover.

You may also use the player button, below, to listen to an approximately 14-minute long interview with Dale McCaskill, NAPSA's current president. During the interview, McCaskill candidly discusses why the NAPSA Board was investigating a change in structure for the association, as well as how and why Association Headquarters, Inc. was chosen to be NAPSA's new management entity.

You may reach Dale McCaskill via email sent to: dalesr@southcosweeping.com. You may also contact Dale McCaskill on his cell phone by dialing (803) 309-0540.

If you have questions or comments about this article or information, please let us know.