March, 2021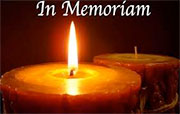 We Remember Michael Kannewurf, Founder of L & M Supervac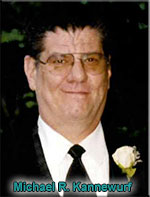 Michael, along with his father Louis, started L&M [(L)Louis & (M)Michael] Supervac Inc. in 1979.
---
Michael got into the parking lot sweeping business in 1979 with his father, Louis. Back before the Schwarze family were even naming their sweepers with model numbers, they bought their first sweeper from the founder of Schwarze Industries, Inc., Bob Schwarze. The memorable low-dump sweeper was mounted onto a candy apple red Ford F-350.
There was a Rubbermaid plastic can inside the hopper; back then, to empty the hopper the operator would park next to the dumpster and use a garden hoe to, first, pull the trash into the can, and then, next, dump the can into the dumpster! The pair used the Ford until 1987, when they got their first high-dumping Schwarze 347-I mounted on a cab-forward Isuzu chassis.
The father-and-son team had advanced their company to a four-sweeper operation by 2015, when it was sold to Michael's son, Keith. At the transition, the company was renamed KLM Commercial Sweeping Inc. [(K) Keith (L) Louis (M) Michael]. Keith now continues to operate KLM throughout their Greater St. Louis market area along with his brother, Kevin.
If you knew Michael – or would just like to extend your wishes at the passing of a long-time sweeping contractor – please feel free to comment on Michael's obituary page.
---
The next generation of Kannewurfs are carrying on the family's power sweeping tradition.
The Kannewurf's may be reached via email or call them at 618-978-9276.
---
If you have a question or comment about this article, please let us know. If appropriate, we'll add it to the bottom of this page.
---