MetroMile Now Offers Street Sweeping 'No Parking Alerts' in Chicago and San Francisco
Redwood City, CA – April 16, 2014
Metromile offers street sweeping notifications in Chicago and San Francisco, plus a free app that also offers a variety of car usage data to all users.

Metromile offers an interesting suite of other services in addition to street sweeper notifications in Chicago and San Francisco.
---
About a month ago, automated street sweeping alerts went live in San Francisco, and they were such a hit that the company is now rolling the service out in Chicago, as well. Chicago was chosen because, in 2013 alone, the city gave out a whopping 250,000 tickets during street cleaning season – equal to $15 million in fines.
When a Chicago or San Francisco Metromile user parks in a zone where street sweeping will be taking place within 12 hours, the company sends them an alert via email and push notification. Then, one hour before the sweeping begins, another notice will be sent. This frees users up from trying to decipher street sweeping hours of no parking.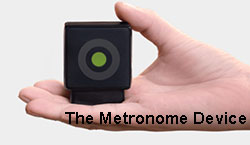 The service is operated via a small, free, plug-in device called a 'Metronome,' which plugs into the diagnostic port of any vehicle 1996 and newer. With the Metronome in place, the free MetroMile app also functions as a personal driving dashboard. It may be used to track and optimize gas usage, compare trips for a smarter commute, monitor the health of your engine – it will even locate your car when you've forgotten where you left your ride.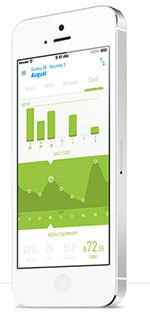 The sensor, which is connected to cellphone networks, is also tied to a car's on-board computer and can collect diagnostics data, emissions data, and other information about the condition and performance of an auto. Over time, the company plans to offer subscribers information about ways to drive more safely, get more miles to a gallon of gasoline, or judge better what is being fixed in their cars. Data and analysis is available via smartphone app.
The company is also rolling out 'per-mile' insurance plans, starting in Oregon. The business uses an in-car sensor that logs the miles, and sends a monthly bill, something like a utility meter. The company says that its ideal consumer, someone who drives 5,000 to 8,000 miles a year, can save 25 percent to 30 percent a year, compared with conventional auto insurance.
For more information, view the video shown below or visit the company's website, located at www.MetroMile.com. The app is found by searching for 'MetroMile' in the app store for your smartphone.
---