July, 2010
Elgin Crosswind Being Donated to
Promote Breast Cancer Cure
Management of One.7, Inc., donating 50% of sweeper's selling price to benefit breast cancer awareness.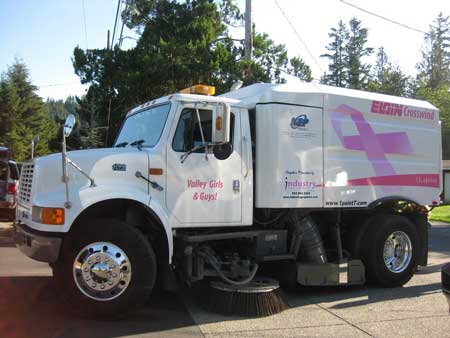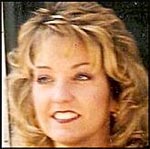 The astonishing fact is that one in eight women are now diagnosed with breast cancer, which is also the leading cause of death by cancer for women. That's a new diagnosis every three minutes, and it's a disease that struck an estimated 19,010 women caused an estimated 5,830 deaths in 2007.
That's the year in which Tina McDonough, president of One.7, Inc., lost her good friend, Michelle Brown (photo to the right) to the disease. Not long thereafter, Tina became determined to get involved in helping to support the effort to find a cure for breast cancer. Last year One.7, Inc. auctioned off a pre-owned Elgin Broom Bear sweeper. Before that, Tina and others in her company raised funds in memory of Michell by walking in Seattle's 3-day, 60-mile walk with the team "Valley Girls (& Guys) A Walking," in memory of Michelle.
This year's donation of 50% of the proceeds from selling the Crosswind sweeper will be a significant boost for the Komen Foundation. Inspiring to all, McDonough and the members of her company have brought their involvement on this tragic issue to an applaudable level.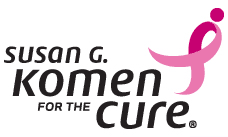 One.7, Inc. is perhaps the largest purveyor of used sweepers in the U.S. So, what could make more sense as a vehicle to promote awareness than a sweeper?
The company has enlisted donated assistance for painting and graphics from their local area. KBP, located in nearby Kent, Washington, donated the paint job. Industry Graphics, of the nearby town of Auburn, did the graphics. Those include the admonishment on the back: "Caution: This truck is working to sweep away breast cancer."
The management of One.7, Inc. initially purchased the sweeper and got it ready for sale. Now, when the sweeper is sold, the three-day team will benefit and 50% of the proceeds will go to Susan G. Komen for the Cure.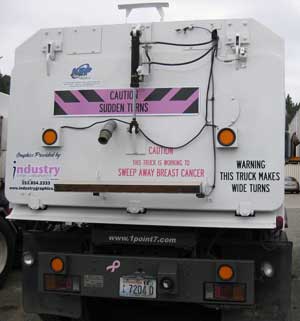 Because so much effort has gone into outfitting the machine with breast cancer awareness graphics, the eventual buyer will no doubt reap a large public relations benefit just by using the sweeper in its market area. Not only will the money they pay be promoting breast cancer awareness, but they will be doing so themselves just by using the sweeper throughout their operating area.
If you're in the market for a fine pre-owned street sweeper, make this Crosswind the one you buy. In addition to supporting an outstanding cause and getting a great sweeper, you'll receive many valuable public relations' benefits every time it's seen in public. Plus, One.7, Inc. will pay to have your own personal/company logo put onto the sweeper's doors on each side.
If you have comments or further information on this topic, please let us know. For more info on the sweeper, call One.7 Inc.'s Tina McDonough at 425-413-1211 or send an email to sales@1point7.com.