Johnston Sweepers Adds to Management Team
Mooresville, NC February 2019
Johnston Sweepers announces the hiring of three new employees: Erik Vichill, Tim Kennedy and Matt Starnes.
Johnston Sweepers is pleased to announce the hiring of Erik Vichill as the company's North Eastern Region Sales Manager. In this sales management role, Erik is based in Cleveland, Ohio and if fully responsible for the company's growth initiatives and providing support for our dealer partners in the Northeastern part of the United States.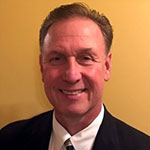 Erik is replacing Bill Ackendorf who officially retired on January 31, 2019. We thank Bill for his many years of service in the sweeping industry. If you'd like to wish Bill a bon voyage, you may do so by calling him on his cell at (716) 807-5959.
Erik comes to Johnston with over 20 years of sales and sales management experience. He was the Regional Sales Manager at Equipment Technologies LLC, an international manufacturer of aerial lifts. Prior to that Erik was with the Tennant Company, an international manufacturer of industrial floor maintenance equipment as the Great Lakes Region Manager and then the Area Sales Director role.
Tim Kennedy joins the Operations Team in the Mooresville, NC headquarters as our new Production Manager. Tim was formerly a Senior Production Planner with Nederman Manufacturing and Logistics. Prior to that Tim held roles with high volume manufacturers as a Supervisor and Superintendent.
"I like the product we stand behind here so far, and the people have been great," says Tim. He and his wife are expecting their first child in February. When not working Tim has historically liked to fish and follow baseball, which he played in college. However, we do not have a photo of Tim for our press release because Tim and his wife just had a baby boy, so his hobbies may have changed... Congratulations Tim!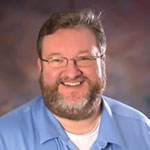 Matt Starnes is also based out of our Mooresville, NC headquarters and takes on the role as Johnston Sweepers' Product Marketing Manager. Matt is passionate about building and marketing products that customers love. His last adventure was as a Digital Marketing Manager at the Leading Results agency in Concord, NC.
Matt began his career in radio as a writer, producer, DJ, host and promotions guru; all skills he still uses to some capacity today. "I'm excited to provide sales and marketing support to the internal clients and the Dealer Network," says Matt. When Matt isn't working he also enjoys podcasting, volunteering and spending time with his wife and family.
Welcome aboard new employees!
Todd Parsons
General Manager
Bucher Municipal North America, Inc.

---
About Johnston Sweepers

Founded in 1904, Johnston Sweepers, Ltd. is the global leader in providing municipal street sweepers to over 80 countries. Johnston Sweepers come with cutting edge technology providing superior performance, ease of operations and the lowest cost of ownership. We provide compact vacuum sweepers and truck mounted: regenerative air, vacuum, and mechanical sweepers. Our extensive dealer-partner network is fully equipped to support your sales and service needs anywhere in North America. For more information about Johnston Sweepers, visit our website at www.johnstonsweepers.us.
---
About Bucher Municipal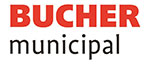 Sewer cleaning units from Bucher Municipal play a central role in securing a sustainable environment and a profitable business for the customers. Today, Bucher Municipal offers a full range of sewer cleaning equipment for municipal, contracting, and construction applications, using only high-quality components and advanced technology.For more information about Bucher Municipal, visit our website at www.buchmunicipal.us.