Jacketta Sweeping is NPE's Sweeping Contractor of the Year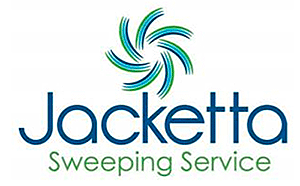 (Cleveland, Ohio) February 2018 –
For the last several years a team at the National Pavement Expo have designated a U.S. sweeping contractor as NPE's 'Sweeper of the Year.' This year their choice was Utah-based Jacketta Sweeping. The following was read from the stage to announce this year's decision on Sweeper of the Year: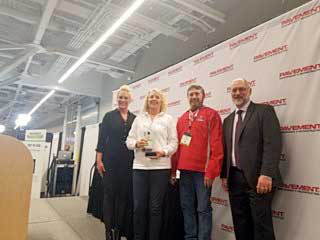 Celebrating 50 years in business this year, Jacketta Sweeping Service, West Valley City, UT, is a family-owned company that over the years has demonstrated the management initiative to "change its stripes" based on market demands, and is pro-active in supporting and developing the sweeping industry.

Started by Neil and Bonnie Jacketta as a part-time business out of their house, Jacketta Sweeping Service is now run by daughter Debbie, who was president in 1998 of Contract Sweepers Institute, a precursor to the North American Power Sweeping Association. Jacketta Sweeping Service is a NAPSA Inaugural Member and a founding member of 1-800-SWEEPER, and Debbie has served several terms on NAPSA's Board of Directors.

A long-time focus on street and construction sweeping (as much as 70% seven years ago) gave way to pursuit of parking lot sweeping to provide a better balance and improve cash flow. Due to market demand the flexible company is now pursuing more construction sweeping and is constantly testing new approaches to find qualified operators.

If you'd like to access a video recording provided by 1-800-SWEEPER to commemorate the presentation to Jacketta, click here.
---