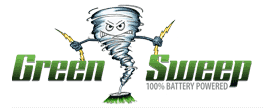 Green Sweep Tow-Behind Offers All-Electric Operation
Highland, CA – July, 2013
The Green Sweep is an entirely new concept in small street sweepers. It's meant to fill the void between push broom and diesel- or gas-powered street sweeping trucks and parking lot sweepers. The machine is a battery-powered, all-electric street sweeper that can be used during school or business hours without disrupting students, staff, visitors or shoppers.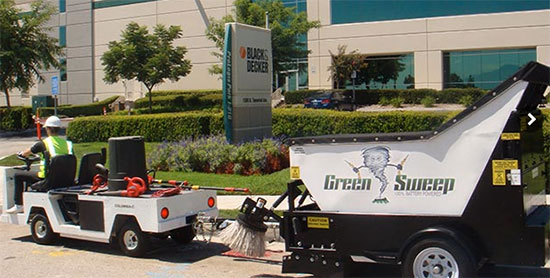 Built as a multi-purpose, all around property maintenance tool, it is clean, quiet and effective. The green sweep parking lot sweeper comes with a host of bonus features that keep streets and surrounding landscapes tidy, green and peaceful.
The Green Sweep street sweeper is the right solution for almost any property that has paved open areas, quads, private streets, side walks or paths. It is not meant to compete with huge public street sweeping trucks. The machine features a 40" main broom and 22" side broom.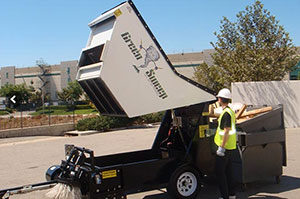 Designed so it can be towed by almost any vehicle, including maintenance carts, small cars or light trucks, Green Sweep towable street sweeper can be used during business, school or operating hours without impact to people or the environment. And, because sweeping is just one aspect of property maintenance, Green Sweep has a built-in inverter so you can also plug in electric leaf blowers, hedge trimmers, weed trimmers, battery packs for hand tools, lighting – or anything else that runs on AC (wall power).
For more information about the Green Sweep, call (909) 731-4060 or visit this link. Or, go here for complete specifications.
---
If you have a question or comment about this press release, please let us know. If appropriate, we'll add it to the bottom of this page.
---