Global Environmental Products Offers 'Special Ops' Online Training Course
San Bernardino, CA; August 2021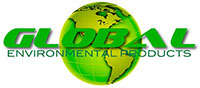 Welcome to Global Environmental Products new "Special Ops" series that focuses on how to operate and maintain the Global M3 and Global M4 Street Sweepers.
Global Environmental has taken a unique approach to operator and technician training of its M3 and M4 sweeper models. Global's new "Special Ops" series provides important information and detailed video of proper procedures for operation and maintenance of the Global M3 and M4 Street Sweepers. The information includes the company's state-of-the-art 100% plug-in electric, hybrid, hydrogen and diesel-powered models. As of mid-August, 2021, there were a total of nine Special Ops training segments available.
Proper operation and maintenance of the Global M3 and M4 street sweepers are paramount to safe operation, vehicle longevit, and reliability. The Global Special Ops Series has been produced specifically to provide crucial information, each provided in separate episodes.
Global's Special Ops series, which premiers a new episode on a weekly basis, has a home page on the Global website (see link below). In addition, Global's Special Ops series can also be found on the Global YouTube Channel, also linked below.
Global Environmental Products is one of the world's leading producers of specialized street cleaning equipment. Global builds purpose-built, heavy-duty, and simply tough street sweepers. Headquartered in San Bernardino, CA, the Global Team believes in reliable, affordable and innovative products and are proud to say their sweepers are made in the USA.
Click here or on the graphic to start with SPECIAL OPS Episode 1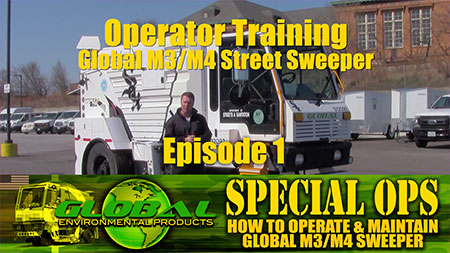 or visit any of the following...

GLOBAL SPECIAL OPS HOME PAGE
GLOBAL SPECIAL OPS YOUTUBE CHANNEL
GLOBAL WEBSITE

For additional information contact:
Global Environmental Products
Email: info@globalsweeper.com
Website: www.globalsweeper.com

---
Click on image below to view or download Global's product brochures:


---