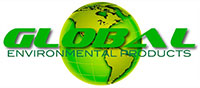 Global Environmental Awarded NJPA Contract
Privately owned Global Environmental Products, Inc. announced today that it has been awarded an NJPA Cooperative Purchasing Contract effective February 20, 2018.

Company officers met with NJPA at its headquarters in Staples, MN on March 2nd to complete training and education of NJPA culture, customer benefits, and processes.

The officers of Global Environmental Products, Inc. expect this award to simplify and improve the purchasing process for its end-users and widen its customer base throughout the United States and Canada through visibility and best prices offered for its reliable, affordable, and innovative street sweepers.
The Global Environmental Products contract number is: – #122017 – GEP. The program is now in effect. More information and contract pricing can be received from Chad Bormann, VP of Global Environmental Products. Please phone or email at 850-377-4926, or cbormann@globalsweeper.com

About National Joint Powers Alliance
NJPA's cooperative contract purchasing leverages the national purchasing power of more than 50,000 member agencies while also streamlining the required purchasing process. As a public agency, NJPA establishes and provides nationally leveraged and competitively solicited purchasing contracts under the guidance of the Uniform Municipal Contracting Law. Joint Powers laws enable members to legally purchase through their awarded contracts. As a service cooperative, NJPA is a governmental unit of the State of Minnesota, all NJPA employees are government employees.
NJPA is governed by an eight-member board made up of county commissioners, city council members, mayors, or school board members. Membership with and participation in NJPA programs is free and available to all education and government entities, as well as nonpublic schools and nonprofit organizations.
---
Did you know Global now offers a periodic newsletter?
Click here to take a look at the archive of previous issues or click here to sign up to receive each new one when it is released.


---
About Global Environmental Products, Inc.
With origins dating back to 1947, Global Environmental Products, Inc. is one of the world's leading producers of specialized Street Sweeping Equipment, focusing primarily on Purpose Built, Heavy Duty, and simply Rugged Street Sweepers. Headquartered in San Bernardino, CA, Global is proud to say that the sweepers are Made in the USA.
Protecting the environment is very important to Global. In order to secure a better future for the next generation, focus has been placed on building products that promote just that – saving the environment.
Global street sweepers are designed with the latest engine technology which quite significantly reduce emissions. A focus has been placed on reducing fuel consumption and producing less emissions while saving on operation and maintenance costs. The most recent addition to the Global lineup is the hydrogen fuel cell-powered street sweepers. All Global sweepers are PM-10 certified and AQMD rule 1186 certified.
For additional information contact:
Global Environmental Products
Email: info@globalsweeper.com
Phone: (909) 713-1600
Website: www.globalsweeper.com