UK Engineers Partner with Johnston to Develop Autonomous Electric Street Sweeper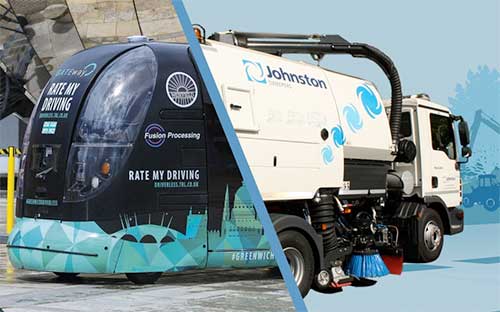 October, 2017 –


by Jon Excell; originally published in the ENGINEER.
The autonomous vehicle arm of Midlands sports car manufacturer Westfield has announced plans to develop the UK's first fully autonomous, pure-electric road sweeper.
Westfield CEO Julian Turner told says the initial aim of the project is to develop technology that could be used for the detection and removal of foreign objects and debris from airport runways and aprons, but that the system could also be used to improve the efficiency of road sweeping.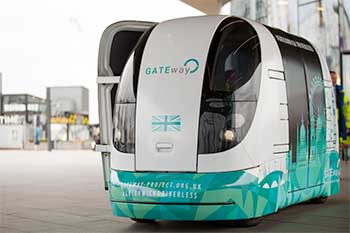 The company, which is behind the pod technology in use at Heathrow Terminal 5 and also involved in the world-leading driverless car study called the GATEway research project, will be joining forces with UK sweeper manufacturer Johnston Sweepers and machine vision expert Fusion Processing Ltd. to develop an entirely new vehicle.
Damage caused by foreign objects at airports – which range from rogue screws to items of luggage – is estimated to cost the aerospace industry around $4 billion per year and many debris detection systems still rely heavily on the human eye. Turner said that the use of autonomous systems equipped with advanced sensing equipment could help reduce the chance of human error and improve detection rates.
He added that the vision for road sweeping applications is to replace the large and heavy diesel vehicles currently used with fleets of smaller, lightweight vehicles that would be stationed in strategic areas and head out regularly to clean their local streets. "Rather than having a vehicle sitting there 80 per cent of the time not doing anything these vehicles will be 90 per cent utilised," he said.
The group is now working on the development of an entirely new vehicle combining elements of Westfield's POD with Johnston's sweeper system. Turner hopes to have a prototype vehicle ready by early 2018, and trials will be carried out throughout the year at a number of locations, including the Greenwich Living Lab and Heathrow and Birmingham airports.
The overall project has received £500,000 (about $660,000 U.S.) of funding from the Niche Vehicle Network, an independent association of over 800 niche vehicle manufacturers.