The Passing of David Crews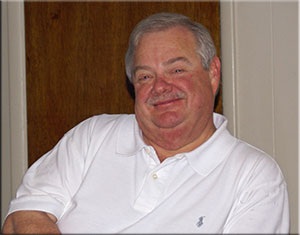 by Ranger Kidwell-Ross –
(Hazel Green, Alabama) March, 2014 –
Since the early 1980s, David Crews has been a person known to many in the power sweeping industry.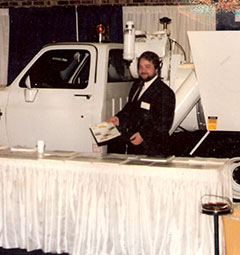 The power sweeping industry lost a familiar face this month with the passing of David Crews. David first entered the sweeping industry over thirty years ago in the early 1980s. That's when he joined Schwarze Industries, Inc. as a salesperson for the company's Supervac line.
After proving his capabilities in that product line, he moved into regional sales of Schwarze's fledgling municipal air sweeper models after Schwarze acquired Aaplex Sweepers in 1988. His capabilities also secured a job at Schwarze for his younger brother, Chris Crews, who came to work at Schwarze once he got out of college in the early 1990s.
A few years later, with Schwarze's acquisition of Murphy Broom, David Crews also added broom sweeper sales to his product expertise. In the early 1990s, he was tapped to manage Schwarze's West Coast office, based in Rancho Cucamonga, which he did for the next four years.
At that point, David went to work for Elgin Sweeper Company, where he sold that company's AirCub sweepers. When Elgin backed out of the parking lot sweeper marketplace, David then sold sweepers for several years for a Schwarze dealer in the Chicago area.
Then, about six years ago David came back to work selling sweepers for his first industry boss, Mark Schwarze, now president of Victory Sweepers, Inc. David encountered some serious heart issues about a year ago and had only been able to get back to work part-time since then.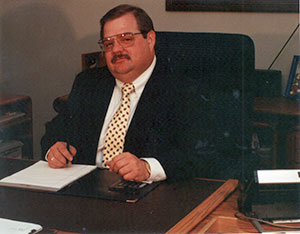 I knew David since 1988, when I started the first manufacturer-sponsored newsletter for sweeping contractors, The Supervac Quarterly. Through the years we became personal friends as well as just being involved in the power sweeping industry.
David was someone who was always there for his customers, trying to help them even when they didn't know the questions to ask. He also contacted me on a number of occasions with information that would become the nucleus of a story designed to help sweeping contractors, and/or municipal users of sweepers, in one way or another.
With his passing we salute David Crews' customer service orientation and other industry involvement. You are welcome and invited to sign his online obituary Guest Book if you feel so inclined.
---