Dale McCaskill of Southco Sweeping Tragically Killed in Auto Accident
Camden, NC; November 21, 2011
by Ranger Kidwell-Ross
On November 19th long-time sweeping contractor, Dale McCaskill, Sr. tragically lost his life in an automobile accident. Dale was a past president and founding member of the North American Power Sweeping Association (NAPSA). In addition, McCaskill was the recipient of WorldSweeper.com's Award of Excellence in Power Sweeping for 2009.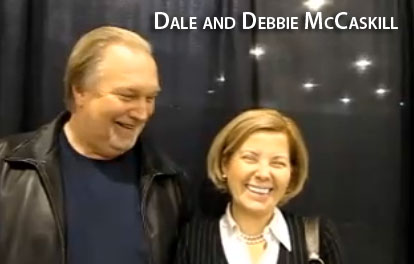 Dale McCaskill was one of the leading contractors in the United States when it came to helping other sweeping contractors around the country. He was a fixture at the yearly National Pavement Exposition and always ready to provide whatever assistance he could to any current or prospective sweeping contractor in need of business advice.
When NAPSA was formed, Dale McCaskill was one of the contractors who, along with a few others around the country, made a substantial initial donation to enable the organization to be founded. Subsequently, Dale served as the NAPSA president from 2007 to 2009.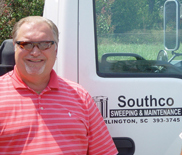 In his personal life, Dale was a talented singer and keyboard musician who was well known in his regional area. One of his accomplishments was to have sung for President Bill Clinton during a New Year's Eve event the President and his wife, Hillary, were attending. In the sweeping industry, McCaskill was the keyboardist and primary vocalist member of the 'legendary' AllStar Sweepers Band that debuted at the Schwarze Roundup some years ago. Other members were Gale Holsman, of American Sweeping, Inc. on guitar; Steven Hanvey, Schwarze engineer (now at Victory Sweepers, Inc.) on bass; and myself, Ranger Kidwell-Ross, editor of WorldSweeper.com on drums.
On a personal note, the loss of Dale McCaskill creates a huge gap in my web of sweeping contractor friends and mentors in the U.S. I worked closely with Dale while he was NAPSA's president, especially, and to a lesser extent both before and after that time. Dale was always willing to talk shop with contractors who needed assistance in one area or the other. Not only would he follow through with contacting someone when he said he would, but he invariably was willing to make himself available for ongoing needs these people might have later on.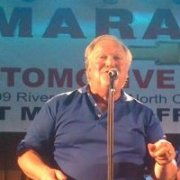 Dale was one of those people you always looked forward to seeing at NPE and talking to on the phone to whenever the need arose. WorldSweeper designed and has long hosted the Southco Sweeping website, so I have had many conversations with Dale about business methods and ideas. I found him to be an insightful businessman, one who ran an ethical company and had a high regard for his employees.
When Dale and Debbie McCaskill and their company, Southco Sweeping, were awarded the WorldSweeper.com Award of Excellence in Power Sweeping for 2009, here is one of Dale's quotes:
"I want to also make it clear that it's not just me that won this award. Rather, it's because of my staff that we won the award. True, I've been the one that was NAPSA president, but without my management and line workers doing a great job that simply would not have been possible. The Southco Team is a great unit, and their tremendous professional work ethic is what allows it all to happen. And, I'd like to underscore that even more when it comes to my wife and partner, Debbie. Without her, we would not be where we are today, no way, period."
Dale McCaskill's obituary may be found online here. Although it provides the basics of Dale's life, believe me when I write that these were simply 'tip of the iceberg' items in a life that was an admirable mix of professionalism, musicianship, community and family involvement, and much more. His passing leaves an enormous hole in our tightknit sweeping community, as well as in the many other venues – and with a wide-ranging group of other people – who I join in mourning Dale McCaskill's death in our own ways.
---