Curbtender Sweepers Adds Coverage in 15 New States

Curbtender Sweepers LLC, a manufacturer of street sweeping products, announced it has added ten new partners to its sales and service network.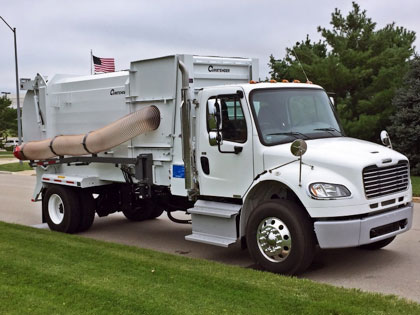 Curbtender – March, 2019
The Curbtender management team said the growth in network size will allow the company to expand sales and service of its street sweeper products into 15 new states. In total, the company is now represented by 25 businesses with service locations across 27 U.S. states and 4 Canadian provinces.
Curbtender's business expansion occurred rapidly over a six-month period stretching from late 2018 to early 2019. Curbtender Sweepers' Vice President, Bartt Weichers, attributes the positive development to "newly introduced products that are highly durable and provide a lower total cost of ownership."
One such product is the VacPak, which is a combination leaf collector, litter collector and refuse truck. The patent-pending product features a single-engine platform, a hose boom with direct-wired controls, an easy-to-service impeller fan and a body that can both compact and collect leaves simultaneously. When not in use, the hose boom and fan are quickly demounted and a refuse cart tipper mounted in their place. As a result, the unit maximizes customer value by becoming a manual-side loading refuse truck when leaf season is over.
The VacPak is sold alongside a complete lineup of mechanical broom street sweepers and the Sentry regenerative air sweeper, which does not require a CDL for operation. Curbtender Sweepers manufactures its products in Cedar Falls, Iowa. For more information, visit www.CurbtenderSweepers.com.
---