Hand-held Cell Phones Banned for Commercial Drivers
United States; January 3, 2012
by Ranger Kidwell-Ross
Nationwide, beginning January 3, 2012, all commercial drivers, including truck and bus drivers are banned from using hand-held cell phones. There will be a stiff fine of up to $2,700 per offense for truckers and bus drivers caught using hand-held cell phones while driving.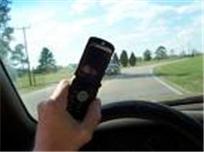 The law allows only emergency responders and roadside assistance workers to use hand-held cell phones. An estimated four million commercial drivers will be affected nationwide.
About 40,000 state laws have taken effect since the start of the year.
Michigan's ban on text messaging for all drivers went into effect July 1, 2011. Penalties are $100 (first offense) and then $200, no points.
Thanks to Carolyn Bell, Member Services Administrator for 1-800-SWEEPER, for reminding us via email about this new law going into effect.
---