Sweeper Regulatory Update: How to Comply with California's Recently Amended On-Road Regs
California Air Resources Board offers information link to those affected by its rulings. Deadlines are coming up fast.
Sacramento, CA – December 9, 2011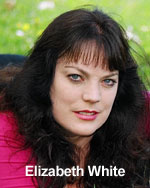 Elizabeth White, the California Air Resources Board's Manager for Truck and Bus Regulation, provided an informative seminar at Pavement LIVE. Her topic was an update on the regulations faced by the power sweeping industry in California.
The California's Air Resources Board (CARB) has begun implementation of the On-Road Truck and Bus Regulation, which impacts the owners, operators, businesses, and municipalities in the street sweeping industry. In the session White, who is an expert on the in-use diesel vehicle regulations, outlined the basic regulatory requirements; discussed reporting procedures, registration and permitting requirements for portable engines; provided compliance deadlines; discussed funding opportunities; and provided an enforcement update.
The On-Road and Off-Road regulations, as well as the portable equipment regulations and program, apply to both single-engine and two-engine sweepers. Although this information made it a "must-attend" session for contract sweepers in California, Ms. White made it known that a number of other states are looking closely at adopting regulations similar to those in California.
If you are located in California and think that you know all about the current regulations, keep in mind that they changed last year. Given nutshell, if the sweeper or other vehicle is over 14,000 pounds GVWR and it can be licensed to drive on-road – even though it may not be licensed during use – then it's regulated. However, vehicles for personal use under 19,500 GVWR with a pickup bed and used exclusively for personal use do not fall under the regulations.
Federal government agencies and school districts are subject to the Truck and Bus regulation; if the vehicle can be driven on the road it falls under the regulations even if it is not on the roads. Some agricultural vehicles are exempted from the bus and truck regulations since they have their own agricultural regulations which must be complied with.
All heavier trucks must be reported by January 31, 2012 if they are not using the compliance schedule by engine model year. Although fleet owners using the compliance schedule by engine model year for heavier vehicles do not need to report, owners that may want to use the phase-in option, or certain credits or special provisions after January 31, 2012, will need to report by January 31, 2012 to have that flexibility.
According to Ms. White, CARB offers information on its website that allows truckers to view retrofit options with their vehicle. As part of the program, owners can receive a one-year exemption if there is no verified retrofit available. This may be extended, one year at a time, only until 2018. The other way that you have your truck owners can get an annual exemption is with a letter from the vehicle manufacturer stating there are valid reasons why no upgrade is feasible; safety, for example.
Timely action is very important, since most flexibility options and exceptions will not be available if you report after January 31, 2012.
Ms. White provided her seminar PowerPoint presentation to WorldSweeper readers as a PDF file. Click here to access it. In addition, she suggested that the best training tool with audio is a training video CARB has posted online. "It includes coverage of other regulations (drayage, GHG Tractor-Trailer, TRU, and off-road), allows you to select which regulation you would like to learn more about (slides and audio), and is of good quality," said White. "The video is posted at http://www.arb.ca.gov/msprog/truckstop/video/512/512v5a.htm."
Fact sheets and additional information are available at: www.arb.ca.gov/dieseltruck or by calling ARBŐs diesel hotline at (866) 6DIESEL (866-634-3735).
---
If you have a question or comment about this press release, please let us know. If appropriate, we'll add it to the bottom of this page.
---