Bucher Municipal to acquire bulk waste equipment business for the Australian market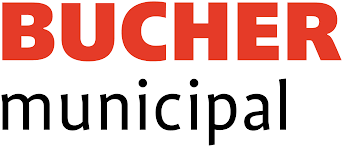 (Niederweningen) August 9, 2016 –
Bucher Municipal, a division of Bucher Industries, is acquiring the operational bulk waste equipment business of PakMor Waste Equipment Australia Pty Ltd in Sydney.

PakMor is the market leader for static and transportable compaction equipment in Australia and an ideal match for Bucher Municipal's Australian refuse-vehicle business. The complementary product range and common customer base provide Bucher Municipal with good growth opportunities in the region.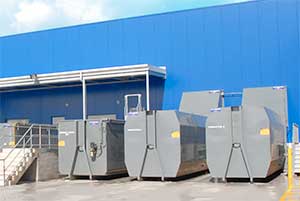 The two companies are an ideal fit thanks to Bucher Municipal's market leadership with refuse vehicles in Australia and PakMor's outstanding market position, as well as the common customer base. The acquisition will enable Bucher Municipal, with an extended product range, to become the number-one supplier of refuse-collection vehicles and compaction equipment in the Australian market.
The Crozier family has built up PakMor over the last 40 years, making it into one of Australia's leading suppliers with a comprehensive range of equipment for the bulk waste market segment and a complementary equipment-leasing and service business. The business operates a manufacturing site in Sydney and an after-sales and retail facility in Melbourne. PakMor has 46 employees and generated sales of around CHF 13 million in the 2015/2016 business year.
In Bucher Municipal the Crozier family has found an ideal partner to further develop its successful compaction equipment business. The division will integrate the entire operational business of PakMor into its organisation in Australia and take over the existing management and employees. Dean Crozier will continue to serve as the General Manager for Bucher Municipal for the PakMor range of products.
Bucher Municipal is the European and Australian market leader in municipal vehicles for cleaning and clearing snow from roads. Its range encompasses compact and truck-mounted sweepers, winter maintenance equipment, vacuum tankers and refuse collection vehicles. The division operates production facilities in Great Britain, Denmark, Latvia, Russia, the USA, Australia and South Korea.
Contact:
Jacques Sanche, CEO
Roger Baillod, CFO
Phone: +41 43 815 80 88
E-mail: media@bucherindustries.com
www.bucherindustries.com

Simply great machines
Bucher Industries is a global technology group with leading market positions in speciality areas of mechanical and vehicle engineering.
The company's operations include specialised agricultural machinery, municipal vehicles, hydraulic components, manufacturing equipment for the glass container industry and for wine and fruit juice production, as well as automation technology.
The group's shares are traded on the SIX Swiss Exchange (SIX: BUCN). For further information please visit www.bucherindustries.com.
---