Ontario, CA – August 27, 2010

Allianz Introduces World's First Purpose-Built Electric Hybrid Sweeper: The Allianz 4000 Electric Hybrid.
Ontario, CA – Allianz Sweeper Company continues over a half century of industry-leading innovative engineering with the introduction of the world's first purpose-built electric hybrid street sweeper – the Allianz 4000 Electric Hybrid.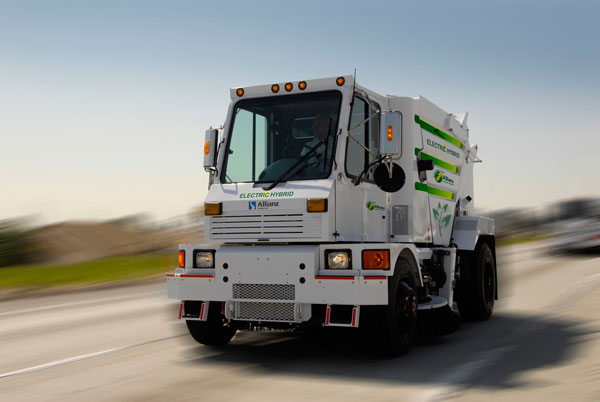 Power and high-performance combined with up to 40% in fuel savings, significantly reduced emissions, reduced noise levels, travel speeds up to 60 mph, reduced maintenance, and very environmentally friendly sum up the Allianz 4000 Electric Hybrid. To view a PDF brochure of the new sweeper, click here.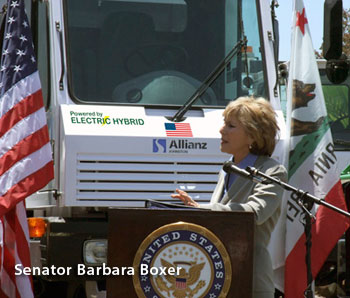 Allianz Sweeper Company Vice President, Walter Pusic, comments "This was not easy, and other manufacturers have had little positive outcome or success in capturing the correct technology blend to actually make it happen.
"Allianz Sweeper Company has been aggressive and diligent to incorporate current state-of-the-art electric hybrid technology to successfully accomplish our stringent goals to provide the industry with this incredible machine with no-compromise. It is time to make a difference, and the Allianz 4000 Electric Hybrid is the game changer."
Allianz Sweeper Company is the World leading manufacturer and distributor of mechanical, regenerative, vacuum street sweepers, and litter collection systems. Allianz equipment offers uncompromising performance, consistent quality, durability and reliability.
---
Allianz Sweeper Company also announced the official launch of Phase I of its new website, located at www.allianzsweeper.com. The "all-new" design incorporates a streamlined and simplified navigation approach, as well as a sophisticated "Content Management System" (CMS) that allows rapid update and revision promoting up-to-date news, features, product announcements, events, etc. The new Allianz Sweeper Company website is the portal for detailed information all about Allianz Sweeper Company and its' entire World-Class product line of mechanical, vacuum, regenerative, litter collection, alternative fuel, and electric hybrid sweepers.
On the heels of Phase I, Phase II web development will see a complete revamp of our "Dealer Corner" from the ground up to focus on dealer needs and tools with many improvements and capabilities.
For more information about either the sweeper or the www.allianzsweeper.com website, contact: Allianz Sweeper Company at 800-283-5600, or info@allianzsweeper.com.