Allied Paving Equipment Website Down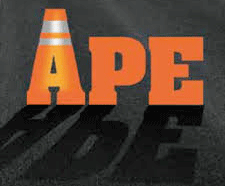 posted July 25, 2019
Due to server company bankruptcy, APE website to be down several days.
MacAdam Smith, Publisher for Allied Paving Equipment (known throughout the industry as APE Magazine), notified us that the magazine's website, www.callape.com, will be down for the next several days. "Unfortunately," said Smith, "the company that was hosting our site went bankrupt. We are working very hard to restore the site and will have it up and running again soon. We apologize for the inconvenience.
If anyone has questions, they are asked to please contact the Allied Paving organization via email sent to mac@callape.com.
---