December 2017, Toledo, Ohio
1-800-SWEEPER Celebrates 6th Sweeper Summit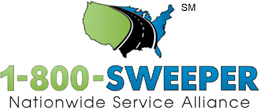 1-800-SWEEPER, a nationwide service network of independently owned power sweeping companies, hosted the 6th annual Sweeper Summit 2017 from November 8-10, 2017 in San Antonio, Texas.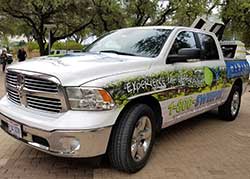 According to the company's press release, this year's invitational event assembled approximately 120 member partners and 20 manufacturing vendors. Hands-on equipment exhibits were new to the 2017 Sweeper Summit. The Sweeper Summit is unique in that it allows managers and CEOs in the power sweeping field to not only receive training in industry-specific benchmarking and best practices but to also engage with vendors about the latest equipment and technologies in the field.
Mike Pierce, better known as "Antarctic Mike," was the 2017 Sweeper Summit Keynote Speaker. He captivated his audience with a message on how to develop companies and employees. He used his business experiences, as well as his personal experiences in polar expeditions and marathons, to outline practical ways CEOs and managers can recruit and retain quality employees. He also shared life experiences in sales and endurance sports to motivate executives in growing their businesses.
"I am able to build business relationships with other managers and vendors at the Sweeper Summit that I would not otherwise be able to," states Mike Lucht, Founding Member of 1-800-SWEEPER and President of Progressive Sweeping Contractors, Inc. "The information I gathered from the speakers, vendors, and break-out sessions give me practical knowledge for improving my business operations and inspiring my employees."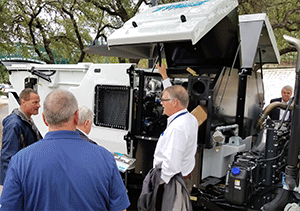 1-800-SWEEPER brings together power sweeping companies under unified branding and centralized internet marketing. The organization also combines purchasing power with strategic partners to create competitive pricing on parts, supplies, and equipment, all the while reducing customer costs.
Next year's Sweeper Summit event is already scheduled for November 7 – 9, 2018 at the Las Vegas Hilton. For advance notice of the event schedule, contact 1-800-SWEEPER Marketing Director Carolyn Bell by email (cbell@1800sweeper.com) or visit the website, www.SweeperSummit.com.
If you have comments or further information on this topic, please let us know.