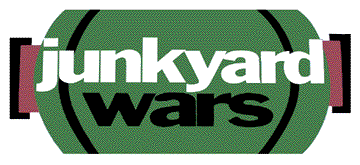 | | | |
| --- | --- | --- |
| Mechanical Broom | vs. | Air Sweeper |

by Ranger Kidwell-Ross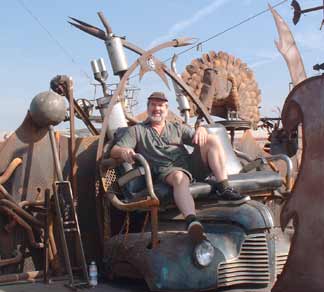 If you're a fan of The Learning Channel's Junkyard Wars television show, then you already know about the competitions where two teams fabricate unlikely machines from castoff parts found in a junkyard.
This sweeper challenge episode, called 'Garbage Guzzlers,' was first aired on June 12, 2002. The show will be re-broadcast periodically as a re-run, so keep an eye on the Junkyard Wars listing in your television guide. Even if you don't have an opportunity to ever see the show itself, you'll be able to enjoy the event as, through this six part online series, we take you behind the scenes on the set of the show during its taping.
You're invited to take part in the fun as the teams build street sweepers from scratch -- and then take the machines head-to-head to see which of their creations can become the performance champ and catapult its makers to the next round of competition.
In addition to background information, we have for you a variety of photos taken during the taping of the show, including what happened during the final day's sweep-off challenge event. If you're involved any way in the sweeping business, you're sure to have fun reading about this particular Junkyard Wars episode!