Parking Area Sweeping for Lead Abatement in Kentucky
by Ranger Kidwell-Ross
The management team of Kentucky's BEJA Environmental educates its customers on sweeping's ability to combat storm water runoff pollution and help industrial facility clients meet EPA benchmarks.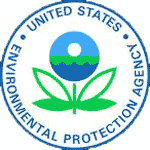 As a Democratic Congress and Administration chart America's next environmental course, more sweeping contractors and the industrial facilities of the country will be well served to consider -- and re-consider -- their current course.
James Pikul is Environmental and Safety Manager for the Richmond, Kentucky, location of EnerSys, Inc., the world's largest producer of industrial batteries. Clearly, Pikul is looking for every tool available to ensure the safety of the company's workers. In addition, he recognizes the value in taking steps to minimize EnerSys' pollution footprint, as well.
In addition to having to meet increasingly stringent EPA permit requirements, Pikul wants to make sure his employees and the surrounding community are kept safe from the lead that is central to the heavy duty industrial batteries that EnerSys leads the world in producing.
In the approximately 14-minute interview I held with him, Pikul discusses some of the ways he has chosen to include sweeping in the mix. This includes sweeping inside the plant as many as four times per day with an inhouse operator on a Tennant machine, as well as hiring environmentally-knowledgable sweeping contractors, BEJA Environmental, to handle air sweeping on EnerSys' expansive paved exterior.
Also included is a 21-minute interview with Byron Skaggs, principal with BEJA Environmental, Inc., one of the up-and-coming players in the U.S. environmental sweeping marketplace. Skaggs' company sweeps a wide variety of client property types, from cleaning up some of the Bluegrass State's most historic horse stables to properly handling lead particles for a client like EnerSys.
From Skaggs you will hear what kind of responses BEJA is getting from prospects, and how this has been changing in the conjunction between the dwindling economy and an increased mandate for environmental storm water permit compliance. You'll also hear how the educational approach used by BEJA helps to ensure a win/win situation for both BEJA and its clientele.
Note: If you hear the interviews at 'chipmunk speed,' you will need to download the latest version of Adobe's free Flash player. No files will download to your computer.
---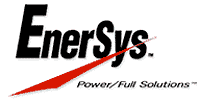 James Pikul may be reached via email sent to James.Pikul@EnerSys.com. The company's website is www.EnerSys.com.
---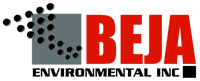 Byron Skaggs may be reached via email sent to bskaggs@bejausa.com. The company's website is www.bejausa.com.
---
If you have questions or comments about this interview, or know of other links or information we should add, please, let us know and we can add them in as an addendum to this article.