Minimizing Employee Stress and Defining Company Policy During the Holidays
The holiday season is one of the most stressful times of the year for both management and employees. At the same time, given ever-changing requirements for defining non-offensive company policy and minimizing liabilities, organizations need to develop cohesive holiday plans.
by Ranger Kidwell-Ross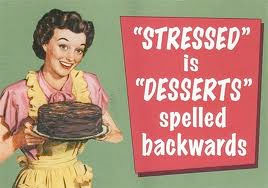 The workplace can be frantic and filled with anxiety during the season. The added pressures of holiday-shortened deadlines, end-of-year business demands and, for sweeping contractors, heavier than usual sweeping demands in the retail sector, takes a steep toll on already frayed nerves. For employees and management alike, this is all combined with dealing with the increased stresses of personal life during the holiday season.
Management must also remember that holiday parties and other celebrations increasingly must take into account increasingly sensitive social norms, especially in regard to respect for those who do not share in particular religious services. Companies must additionally be careful to limit liabilities that can stem from holiday parties.
Finally, the end of the year is typically the time that bonuses are given out, if there are to be bonuses. This can also prove stressful for employees and owners, alike, since management's ability and decisionmaking in the area of bonuses often may not meet employee expectations.
To help keep you and your management team on an even keel during the holidays, Forbes contributor Margie Warrell offers "Six Ways To Reduce Your Holiday Stress."
For tips about how you and your managers can help both your employees and your organization, we offer a PDF paper from practicing psychologist, Rich Bayer, Ph.D. In his linked paper, entitled, "Holiday Stress: 11 Ways Managers Can Help Employees and the Business," Dr. Bayer offers a number of useful tips and ideas for helping your employees cope with the stressful holiday season.
Each year at this time, WorldSweeper offers some tips on conducting holiday parties, as well. Before you make your holiday party plans, be sure to take a look at the ideas in this perennially informative article.

Finally, let's discuss the concept of bonuses. Giving your employees money, and the freedom for them to spend it on whatever reward they choose, might sound like the recipe for a happy and more productive workplace. But evidence from an array of scientific studies says otherwise. Individual rewards – ranging from pay-per-performance to bonuses – have been shown to be detrimental to employee morale and productivity.
However, studies show that an increase in productivity and team-building occurs when employees are given bonuses that are termed 'prosocial bonuses.' Instead of giving your employees more money to spend on themselves, you provide them the same bonuses with one caveat: the money must be spent on prosocial actions towards charities and co-workers. Here's a link to a thought-provoking article from the Harvard Business Review, entitled "The Bonus Employees Really Want, Even If They Don't Know It Yet" that discusses this method of giving.
---