The Importance and Value of Developing Employee 'Systems'
Consider the many factors why employees typically leave and take counter measures if you want to keep them.
by Ranger Kidwell-Ross
Posted in January, 2012.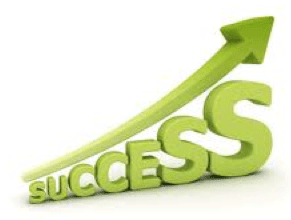 At the Sweeping Contractors' Roundtable held at San Diego's Pavement Live Expo this past December, a significant portion of the conversation was given to the importance of incorporating 'systems' into a power sweeping company's operation. Although the discussion centered around sweeping contracting companies, many of the same principles certainly apply to public works' organizations. Here are some of the major points that were brought out in the discussion.
One of the concepts presented was the overall value gained by employee leasing. One of the companies represented has leased its employees for the last seven years. Some of the value the sweeping contractor has seen include the following:
When there is a need for one or more new employees, the leasing company helps them out by placing ads for them at different websites on the Internet; for example, at Monster.com.
Another value cited is that a Human Resources' specialist comes to their office each week at the same time. During the meetings, managers at the sweeping company can bring up any questions they have about human resource issues. At the same time, the leasing company's HR person can take a look around to ensure all signage is current with requirements.
The leasing company has also assisted them in developing an initial page on their employment application that is basically designed to screen applicants. It is no-nonsense in talking about the difficulties and duties inherent in working alone, at night, out on parking lots. This type of prescreening has proved helpful, he said.
That company has also gone to a thumbprint timeclock system, which has turned out to be better for the dusty environment of a sweeping company. In addition, it's also problem of any employees being able to clock in or out for their buddies who have arrived late or left early.
Another company president in attendance said his firm provides a cell phone to some of their employees, including their sweeper operators. He also works with a human resources' firm, and had them make up a document for employees with company-issued cell phones to sign.
The document confirms the company may check the phone records to confirm the employee was not on the phone for personal matters during company time. This also allows them to confirm that the company was not on the phone while operating the sweeper.
Another contractor chimed in that they are using their GPS system to check and see if someone is on the phone while driving. In light of the new, federal regulation against company operators being on a handheld cell phone while driving, it may prove important to be able to use the combination of GPS log and phone records log to prove that the sweeper or other company vehicle was not moving while a call was being made.
This same contractor also mentioned that his company has a clause in their employment agreement such that if an employee quits without notice, any money still owed to them will be paid at minimum wage.
Another concept discussed is the development of a comprehensive 'new hire checklist' designws to keep track of all paperwork and other items issued to a new or current employee. This would include signature confirmations and recordkeeping for such items as receipt of the employee handbook, any credit or other cards that have been issued, keys issued, that they have passed drug testing, training completed, performance reviews, etc.
One of the company owners present said his company is moving from route sheets to a system of handheld computers. Curently, his company uses what are called Motorola Symbol Computers. They are somewhat pricey, however, at about $1500/apiece with a 3-year no fault warranty. The Motorola handhelds run on a Windows mobile platform. He advised that the same information perhaps can do on a current cellphone. Because these allow them to develop the route sheets electronically, as well as synch in with the company records somewhat automatically, the clear advantages so far appear to be record-keeping and a system that is easier for operators to follow.
Another advantage of the handhelds is that they are proof positive of the start and stop times for a route. Because they are electronic, they eliminate the need for an employee to fill out time sheets later by memory. The particular system they use imports into a program called 'Map Point.'
An interesting nuance they have learned with the handhelds, though, is to run the devices 12 hours out of sync. They do so in order to start and and sweeping routes on the same day. The problem they encountered initially was that a route would start at night and finish in a him of the next day.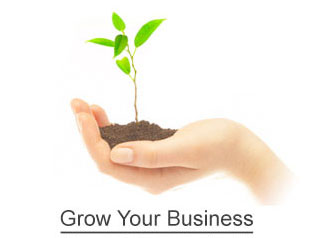 Although the first of the year is always a great time to reevaluate your current business methods, the fact is that even better is to conduct a reevaluation of your operating procedures on an ongoing basis throughout the year. If some of the tips discussed above sound like they might improve your company's operation, by all means investigate them.
However, these are just a few of the many management tips available here on the WorldSweeper.com website through the years. Because there are so many sweeping contractor-specific ideas here in our Parking Contractors' section, there is no question that reviewing them on an ongoing basis will provide you with a host of great ideas for business improvement.
Ranger Kidwell-Ross is editor of WorldSweeper.com. If you have new information to provide on this topic, let him know and we can add it in as an addendum to this article.
This article was added to WorldSweeper.com in January of 2012.
---