Sweeprite is Back!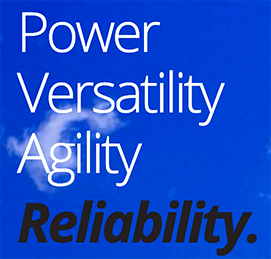 Since Les Hulicsko built the first Sweeprite broom sweeper in 1978, the machines have been praised for their Power, Versatility, Agility and, most of all, Reliability. When you check out the Sweeprite line of today, quality built by Canada's Merit Manufacturing, you will find they stack up against any other broom sweepers in the world.
We now offer digital cameras, one-button automation, high output LED lighting, in-cab brush controls, our exclusive "Sweeprite Water Saver System," air conditioning and a host of other operator comfort and efficiency features. All diesel power plants meet the latest pollution control requirements.
We also strive to keep your operational cost low and affordable. Many wear components are off-the-shelf items and a strong aftermarket also continues to support our legacy fleet, which we do as well.
Please take a look at what the new Sweeprite has to offer, below. We're sure you will agree.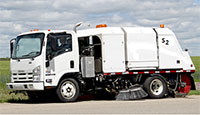 The Model S2 is designed to be a highly maneuverable urban sweeper. It's mounted on an Isuzu NRR chassis, so no special driver's license is needed, and it's engineered for use in tight spaces. As with all of our sweepers and skid steer attachments it features our Water Saver System. Both the S2 and the S3, shown below, are PM-10 certified.
---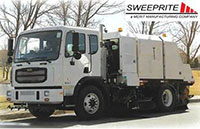 The Sweeprite S3, (The Beast) is engineered with four hydraulic pumps to pick up heavy road debris and lots of it. The S3 is the perfect machine for road milling. During a recent demonstration in SW Ontario, city staff were shocked when they unloaded the hopper and discovered the S3 had picked up brick-sized pieces of ice!
---
All three units shown below use the hydraulic power of the skid-steer to power their brushes.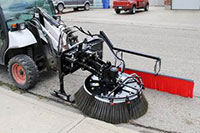 The Sweeprite G1 is a gutter brush attachment. It's basically a S3 gutter brush standalone unit. G1 users can pre-sweep gutters and deposit the debris in a nice line on the street for the larger sweeper to pick up.
It's perfect for cleaning out set-up, hard chunks of sand, salt and crushed stone that were spread during the winter months (it's a Canadian thing). The built-in water spray keeps the dust under control.
---
The Sweeprite Model G2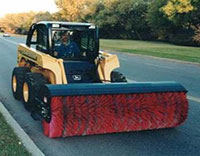 The G2 "Hedgehog" is Sweeprite's high-speed, angular brush attachment. The G2 perfect for brushing away light sand or even snow.
---
Users tell us the G3 is an "engineering home run." There are many skid-steer attachments available that come with a brush and a small hopper. However, the G3 turns your skid-steer into a true street sweeper.
The unit runs on four wheels so none of the weight is borne by the skid-steer. The main brush uses the same floating technology to follow the contour of the roadway as our S2 and S3 models.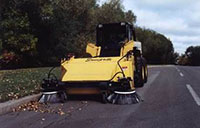 There are two gutter brushes and a water spray system to control dust while sweeping. Mirrors can be mounted to monitor the gutter brushes. This is the perfect skid-steer addition for smaller communities that lack the funds to buy a $200k road sweeper. It's highly portable and perfect for emergency clean-up operations.
---
For more information about Sweeprite sweepers, please contact our International Sales Manager, Dario Manti, by calling 519-648-9777 ext. 230. You may also reach him via email sent to sales@meritsweeprite.com.
In early 2019, Dario was featured in a conversation about the new Sweeprite with WorldSweeper's Editor, Ranger Kidwell-Ross. Click here to hear that 8-minute audio. A companion article was also written at that time. You can access the article by clicking here.
In 2015, the designer of Sweeprite sweepers, Les Huicsko, received WorldSweeper's Award of Excellence in Power Sweeping. We invite you to check it out.
---