About
Monarch Powerwash is a full-service company that performs a wide variety of pavement-based parking lot services.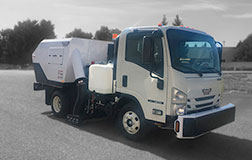 Whether you need parking area sweeping — with or without day porter services — or a host of other pavement upkeep and repair services, Monarch Powerwash can handle your project. We are open 24/7/365 and provide services to the entire Dallas/Fort Worth area.
All our sweepers are equipped with GPS to ensure accountability for both us and our many clients. We can make photos available to our customers on a nightly basis by request. Our uniformed service team members are drug-free and, in addition to being well trained, have passed a drug screen and background check. Our night manager provides oversight on all of our recent sweeping projects.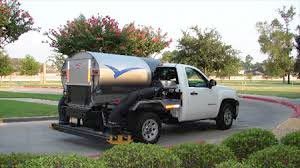 Although our in-house mechanic keeps our sweepers in tip-top condition, sometimes all vehicles break down. When you specify the Monarch team for your sweeping, you don't have to worry about us not being able to fulfill our promised schedule since we maintain a backup sweeper fleet for just that possibility.
Besides our typical lot sweeping, trash bag removal, and day porter services, we also offer all of the other services shown below, either performed in-house or via referral to our local service partners:
    •    striping
    •    power washing
    •    graffiti removal
    •    large item removal
    •    pothole patching
    •    seal coating
    •    repaving
As a family-owned and operated business, as you might imagine we take both safety and the quality of the results our service team achieves very seriously. Although our bids reflect the average amount of time we know will be needed on your property to achieve the perfection that is our goal, for your peace of mind we want you to know we do not set time limits for our services on any given visit. Our operators are instructed to stay on your lot until all is as it should be, so you can sleep well knowing that the Monarch Powerwash team is on the job.
— Joey and Debi Allen, owners
PS We invite you to contact us for a free professional assessment of your needs, as well as an opportunity to exceed your expectations!