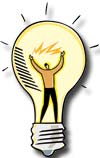 Extend Brake Life on Mechanical Broom Sweepers
A technician at the Arizona Department of Transportation noticed that whenever their Broce Broom sweepers came in for repair, they seemed to need new front brake shoes.
That was because, he reasoned, the broom pushed debris off toward the front of the sweeper. So, he designed the solution for the problem that turns out to work great. It would appear to be applicable to the rear brakes on other types of mechanical room sweepers, as well.
If you can't view the embedded video below, use this link to the one-minute explanatory video that ADOT did. After you've taken a look, tell us what you think and let us know if you find the 'fix' applicable to your chassis-mounted mechanical broom sweepers.
Have an idea that would be helpful to others in the industry? Please let us know what it is.