and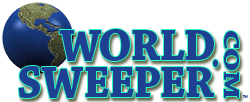 Presented this webinar live on Tuesday, September 26, 2023
Street Sweeping: Now Proven to be America's First Line of Defense for Stormwater Runoff Pollution Abatement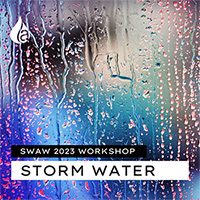 In the linked one-hour video hosted on YouTube you will learn firsthand how an enhanced street sweeping program, leveraging today's technology, has been proven with a high statistical confidence level to be "the most economical and dominant practice that MS4s can implement and optimize.
Recent studies have shown street sweeping maximizes nutrient and particulate matter (PM) recovery benefits for urban drainage systems and the environment."
Co-presenters are Ranger Kidwell-Ross, Editor of WorldSweeper.com and Executive Director of the World Sweeping Association, along with noted sweeper researcher, Roger Sutherland, P.E., Senior Water Quality Engineer with Oregon-based Cascade Water Resources, LLC.

With a combined experience of over 85 years, the two expert presenters will delve into cutting-edge studies that reveal how street sweeping can remove nitrogen, phosphorus, and other pollutants like particulate matter, metals and toxics from the runoff stream before they even reach catch basins.
What's even more impressive is that this process can be achieved at a remarkably reduced cost per pound, up to five times lower than any other BMP! This seminar is particularly beneficial if your jurisdiction faces TDML waste load allocations, as it will equip you with demonstrated strategies to meet and quantify your progress.
This webinar is your opportunity to transform your pavement sweeping program into a leading stormwater pollutant removal program, resulting in a highly cost-effective process for eliminating the most critical pollutants. The information will include insights about the upcoming focus on removing, on the large side, overall trash, as well as small tire-based particulates, microplastics and more.
Also introduced will be new technology that can streamline the cost, hassle-factor and requirements for vehicle removal while sweeping. In addition, other ideas about how to spread the cost for sweeping will be discussed.
Note: If you have questions about this webinar, feel free to ask them via email sent to editor@worldsweeper.com.
Use this link to download/view a PDF version of the presenters' Powerpoint slides.