Customer Sales and Service: A Case Study
In these trying times a greater emphasis than ever before needs to be placed on providing outstanding sales and service support to customers. My true story shows that everyone doesn't get this message, including even a large national firm like Best Buy...
by Ranger Kidwell-Ross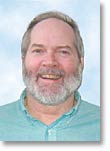 In order to verify email addresses on our contact list so we can have even better reach into the sweeping community I hired George, an acquaintance with phone experience, to call up contractors. The morning he was to begin training, we discovered we needed a 25' ethernet cable and an ethernet hub in order to allow him to access the internet. Fortunately, even though my office is located a half-hour from town, George was only a few minutes away from several office supply stores.
Figuring Best Buy would certainly have what we needed, I first checked the company's website. The two items were about $85. I called the local store to see what was the best way to proceed.
"You can buy it online and pick it up here, no problem," said the helpful sales rep. "If you'd rather, you can also give me your credit card number and then have your guy come pick them up."
Great, I responded, and started looking up my card number in my database. However, that's when the transaction fell apart... "Oops," said the salesperson. "The cable is no problem, but I'm afraid we only have one of the hubs in stock."
And, astonishingly, that meant he couldn't place my order; the Best Buy system (as the manager later confirmed for me since I'd be writing about it) didn't allow them to place the order over the phone if an item was the last in stock. I could, however, come to the store in person and purchase it (with the same card) and they would hold it for me indefinitely if I chose to do that. Or my new trainee could pay for it and I could reimburse him. You may not be surprised to find I moved on.
Office Max had the items, as well, and they were a bit less $$ for both items. However, they were unable to take my credit card over the phone. I next tried Office Depot, where I typically don't shop because I think of them as being more expensive. To my surprise, the same combination came in at about $45, they could take my card over the phone, and George picked the items up about 5 minutes after I placed the order.
"Do you have an Office Depot Worklife Rewards Card," asked the person taking my order? "No," I answered, "but I'll be getting one next time I'm in the store."
The fact is, I will be calling Office Depot first from now on. Their customer service was great, the price for what I needed was about 50% that of Best Buy and was also a savings over Office Max (my previous top two choices). If Best Buy had been able to take my order, I'd have never learned any of that info.
As for the moral... On this point, you can hopefully connect the dots.
Are you or your personnel doing anything that turns away a potential customer when they call?
Do you make it as easy (and professional) as possible for everyone who calls to do business with you?
Does some part of your 'system' have a glitch in it; whether in sales, follow-through, billing, service or elsewhere?
I encourage you to ask yourself these questions as well as to investigate the same questions with your Team.

We have articles in this issue designed to help you find insight for your business. My hope is you find they all help in one way or the other. If you have ideas about articles you'd like to see in the future, please let us know that, as well. Our goal is to write about what you want to read. And, if you have a sweeping-related need please contact us about it. We'll try to assist in any way we can.

I routinely reference WorldSweeper.com articles and studies, provide information from my "Fundamentals of the Power Sweeping Business" manual and put contractors and city officials in touch with others who may have answers to their informational needs. By the same token, if you have a story you can provide, additional information on any of the topics we've covered – or need more details – please let me know. I'll be glad to help if at all possible.

By the way, if you don't have a listing yet in our Contractor Locator section, you are missing out on what is arguably the best advertising value in sweeping. At the same time, you'll be helping to keep WorldSweeper.com online and active.

Good Sweeping!



Ranger Kidwell-Ross, editor
WorldSweeper.com
PS A big "Thank You" to first-time advertiser, One.7 Inc.!