Rear View Safety (RVS) is touted as the best and most cost efficient backup camera provider.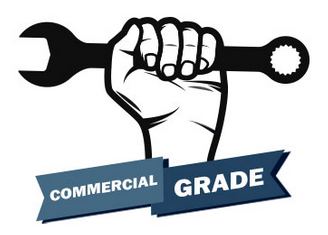 We are proud of our track record of reducing vehicle accidents and pride ourselves with having the highest quality of customer care in the entire industry.
Have questions? You may be assured we have the industry expertise to answer any question you may have regarding selecting the best backup camera system for your vehicle needs.
We are also completely knowledgable regarding general camera system installation information and customization options. And, at RVS, we always guarantee 100% customer satisfaction!
To speak with an expert representative, please feel free to contact us at 800-764-1028 or via email at info@rearviewsafety.com.
We offer both wired and wireless systems for street and parking area sweepers for both sweeping contractors and government/municipal agencies. In addition, RVS camera systems can be a great fit for virtually any other vehicles or industrial equipment in your fleet.
Our Mission:
The mission of Rear View Safety has always been to:
Build better cameras

Offer the highest quality standards

Ensure 100% customer satisfaction

Offer affordable prices
Wired Camera Systems:
When it comes to keeping you safe, there is no 'standard camera system.' That's why our wired camera systems are offered in configurations to fit virtually any usage. Our 7" screen units are the most popular, although we also offer 5" and rear-view miror configurations. These are available with a number of available options, including:
Built-in DVR
Heated Camera
Integrated Rear Sensors
Up to 4 Cameras Setup
Side Cameras
Waterproof Camera Systems
Mirror Linking
GPS Monitoring
360-Degree View Systems
Wireless Camera Systems:
Our RVS wireless systems offer a host of features, including automatic data backup. Wireless systems are convenient and very easy to install. They are offered in 5", 7" and rearview mirror configurations. You may also choose from single camera viewing up to quad camera viewing options.
Need Help Deciding?
Our RVS team has the answers you need. In addition, our website offers a 'decision wizard' that will help you narrow down our many product offerings into an easily understandable group. And, our website at www.rearviewsafety.com offers a Live Chat feature, or call us toll free at 800.764.1028.