SuperiorRoads Solutions, where you g

et the best in performance, reliabi

lity and operator comfort for your dollar

.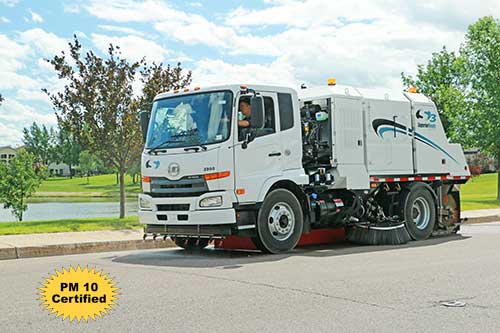 The people at SuperiorRoads have been designing and manufacturing street sweeping equipment with industry- setting features for more than 30 years. They currently offer two different models of mechanical broom sweepers mounted on a standard cab-forward chassis.
SuperiorRoads sweepers offer such features as:
.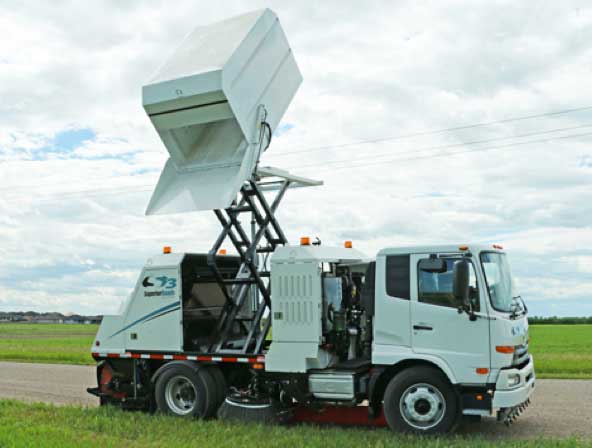 • Free-floating, adjustable gutter brooms
• Durable, squeegee-type elevators for fast loading and low maintenance

• Direct-lift hopper system
• No grease points
• Single button start/stop system
• Operator-friendly broom adjustments that ensure efficient sweeping and long broom life
• Center-mounted hopper, to ensure even load distribution.
• Patented Water-Saver dust suppression system that uses half the water of competitors yet keeps dust to a minimum.
• Plus, all are PM-10 Certified.
All SuperiorRoads' models provide excellent sweeping performance in a wide range of applications and conditions.
The SuperiorRoads S2 offers a 4 cubic yard hopper and up to 126" dump height, powered by a powerful Yanmar diesel.
The SuperiorRoads Model S3 offers a 6 cubic yard hopper, up to 138" dump height. It is the most powerful sweeping system in the industry, which is made possible by the powerful auxiliary engine and by assigning each function its own dedicated hydraulic pump.
Before you purchase your next mechanical broom sweeper, be sure to check out the quality lineup offered by SuperiorRoads. With over 30 years of manufacturing experience, SuperiorRoads equipment provides the longevity and cost-effective value others only wish they had.