Complete Sweep provides comprehensive sweeping services throughout our market area.
At Complete Sweep we are specialists in pavement cleaning. We've been doing a great job for all of our customers since 1995. You can count on the Complete Sweep Team to provide professional services in all of the following areas:
The Finest in Parking Area Sweeping
• Malls and strip centers
• Commercial buildings
• Homeowners' Associations
• Industrial complexes
We also offer other, related, services to our parking areas sweeping customers. These include hand-picking of debris from landscaping areas, large item removal, trash bag liner change-out, on-site/off-site dumping arrangemenets.
First-Class Street and Construction Sweeping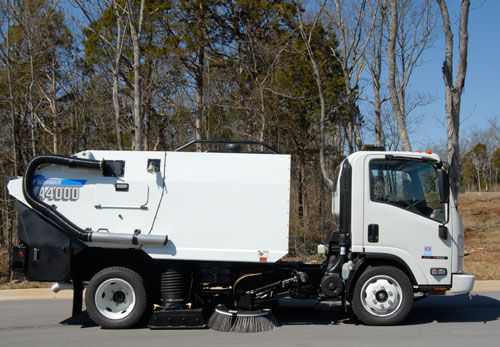 Complete Sweep is available for all types of municipal, roadway and construction sweeping. We offer an expert alternative to public sweeping for smaller municipalities and industrial centers. Our air sweepers are the finest, low-dust/low-noise regenerative air machines designed for roadway cleaning. Plus, they are maneuverable so are able to handle tight cul-de-sacs, alleyways, etc. However, they are full-width sweepers that are chassis-mounted for fast response, if needed.
Our construction sweeping is available on an on-call basis or as a regularly scheduled routine designed to keep inspectors satisfied at all times. With almost 20 years of experience, we have the answers you need when it comes to getting the job done right!
If you are in our Greater Lafayette, Indiana, market area we encourage you to use the information shown to the right to contact us. You will find we are thorough, knowledgeable and will keep your property or roadways looking sharp for your customers or citizens.