Colonial Outdoor Solutions offers the latest technology in power sweepers to ensure its clients receive quality parking lot cleaning each and every time.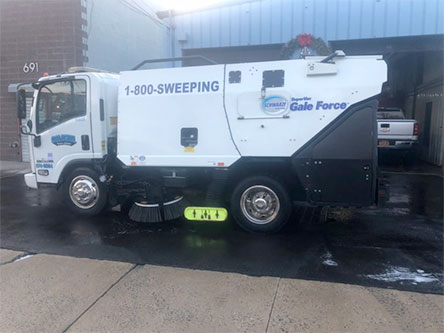 Our air sweepers are, at the same time, both powerful and quiet. As may be seen in the photo, our Gale Force sweepers employ a shroud surrounding the engine area of the sweepers. This allows us to sweep your parking area at most any time of day or night without garnering complaints from nearby landowners.
In addition to litter, our powerful sweeper trucks are designed to pick up a wide variety of garbage, sand, dirt, glass and other debris. When you have your parking lot swept by Colonial Outdoor Solutions, you can be certain it will be maintained in the best possible manner.
Our service team is knowledgeable, reliable and well trained to make sure our clients receive the utmost level of quality. The operators understand the importance of the job they do and are dedicated to providing you with the highest level of professionalism.
We routinely sweep all of the following:
Shopping Malls
Apartment Complexes
Strip Malls
Parking Lots
Parking Garages
Hotels
In addition, Colonial offers many other services to its residential and commercial customers. These include:
Landscaping Services
Complete Property Maintenance
Lawn Mowing Programs
Pruning and Mulching
Basic 6 Step Lawn Care Program
Landscaping Design
New Planting
New Lawns Sod
Snow Removal
When it comes to our snow removal program, we focus on providing excellent service in a timely manner. We offer all of the following:
Snow Removal
Salting
Snow Blowing Service
Loader Work
Snow Hauling
Sprinkler and Irrigation System Design/Installation
One of the best ways to keep your lawn looking lush and beautiful is to have Colonial Outdoor Solutions install an irrigation system. You will end up with the best looking lawn on your street! You will find there are many benefits to an automatic sprinkler system. They are cost-effective, help to conserve water, and can be tailored to your schedule.
Driveway Solutions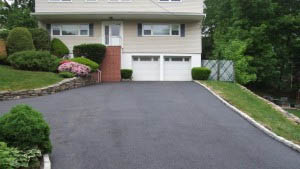 The hot and cold weather in our area is very hard on driveways, creating cracked and uneven driveways where slip and fall accidents are just waiting to happen. Colonial specializes in residential, commercial, industrial and any driveways that need renovation.
Lawn Care
Colonial Outdoor Solutions understands the health of your plants and lawn are important to you. They use products that will improve the look and health of your lawn and soil. Their system is used in the prevention of weeds, keeping your lawn look lush and green. Our lawn care services include:
Natural Insect Protection
Bio-Simulation
Deep Root Fertilization
Late Winter Treatment
Call the pros at Colonial when you need most any type of exterior sweeping, pavement care or vegetation maintenance. To get details about any of our many services, call 914-376-7461 or send email to coloniallandscaping@msn.com. Commercial, Industrial, Residential and Municipalities are welcomed.