Association Headquarters Takes Over NAPSA Management
by Ranger Kidwell-Ross

The North American Power Sweeping Association (NAPSA) will soon be celebrating its 4th successful year of existence. In an effort to leverage the successful growth the organization has seen to date, this past October 21st the NAPSA Board announced that it would transfer NAPSA management to a New Jersey-based professional management company named Association Headquarters, Inc. (AH).

A leader in the association and society management industry since 1978, AH's team offers a total of more than 130 association management experts. The NAPSA Board believes this new strategic partnership will help NAPSA bring more benefits, education and support to its efforts, as well as to NAPSA members. AH's services include association management, convention management, public relations, government relations, creative services, Web site services, industry standardization/certification programs, and administrative support.
---
The ultimate goal is to help NAPSA to achieve its goals of increasing visibility, expanding membership recruitment and development, and bringing more benefits to its members.
---
Long-time NAPSA administrative director, Amy Allen, who has been the face of the organization, played a pivotal role in the transition. AH staff member Sarah Gazi has become NAPSA's new executive director.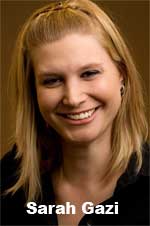 In her new role, Gazi will oversee all activities including budgeting, financial management, staff oversight, membership recruitment and retention, publicity and new program development. She will also work in concert with the board and its committees and act as the liaison for members and the public. Gazi has extensive experience in association management and has previously been executive director for the American Mosquito Control Association.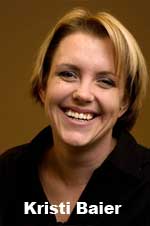 In addition, AH is also providing NAPSA with a membership coordinator, Kristy Baier. She will be the person to contact for general NAPSA membership information and to sign up.
"NAPSA is very excited about our decision to partner with Association Headquarters to manage our group," said Dale McCaskill, president of NAPSA. "Our organizational and business needs have grown along with our membership. AH has a proven track record helping grow organizations, while at the same time saving money and time through the use of their professional staff. Add to that membership growth, help providing additional services, and benefits for our members and you have all the ingredients for success."
As editor of WorldSweeper.com, I interviewed Ms. Gazi in order to better acquaint the power sweeping community with her and her company, Association Headquarters. To hear the approximately 8-minute audio interview with Sarah Gazi, NAPSA's new Executive Director, just click on the link shown below.
---

Note: The interview will play without downloading any files onto your computer. If you hear the interview at 'chipmunk speed,' you will need to download the latest version of Adobe's free Flash player.

Sarah Gazi may be reached via email sent to sarah@napsaonline.com. Kristi Baier's email address is: kristi@napsaonline.com. You may also reach either at the NAPSA office by calling 856-380-6845.

NAPSA's new general contact information is as follows:
Address: 15000 Commerce Parkway, Suite C, Mount Laurel, NJ, 08054
Phone: 856-380-6845
Fax: 856-439-0525
Email: napsainfo@napsaonline.com

If you have questions or comments about this interview, please, let us know and we can add it in as an addendum to this article.