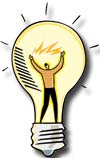 Find Ways to Involve Your Customers in Non-Business Events and Activities
Veteran contractor sponsors a 'March Madness Pool' for his company's customers.
Submitted by Dale McCaskill, president of Southco Sweeping and Maintenance:
The day after the 2010 NCAA brackets were in place, Southco customers got an email announcing the company's NCAA March Madness Tournament Pool. The website Tournament Pools makes it easy for companies to sign up and hold their own pools.
McCaskill reported that this was the third customer pool Southco had done. "My customers love it," he reports. "Prizes have ranged from i-pods to vacations. It is a great way to say thanks to your customers and friends. We expect to have about 40 players total." The send-out information Southco used is shown below.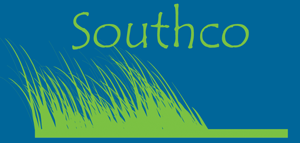 It's time for Southco March Madness... a fun way to pick your NCAA Basketball Brackets for free and win prizes from Southco. It is our way of saying thanks to our customers and friends. Everyone in your office can play. If you receive this email pass it around your work place. The more the merrier. Prizes this year are as follows:
1st place- $300.00
2nd prize- $180.00
3rd place- $100.00
Last Place- $10.00

All winners receive (suitable for framing) a certificate for office bragging purposes.
INSTRUCTIONS FOR JOINING:
Click on the link below and you will be guided through the process for joining this pool, including registering on the website if you haven't registered before.
Click here to join my pool:www.tournamentpools.com/ (the link to their actual 2010 pool, as well as its username and password, are omitted since they are temporary information)
If you have any questions about the pool rules or format, please write me back. If you have any technical problems joining my pool, please let me know or contact the website.
Note: The following are the default rules which were automatically generated when this pool was created. The pool manager should modify these rules according to the pool setup and then delete this note to indicate he has reviewed, modified and approved the rules herein.
POOL FORMAT
This is a Pick-The-Bracket pool where you pick all 63 games in the NCAA Men's Division 1 Basketball tournament. You get points for every winning pick and the person with the most points at the end wins.
SCORING
You earn points by correctly predicting the straight-up winners of each tournament game. There are 6 rounds and a total of 63 games, 32 games in the first round, 16 games in the second round, etc.The pool manager set the point values per win as follow:
Round - Pts/Win
1 - 1
2 - 2
3 - 4
4 - 8
5 - 16
6 - 32

POINTSPREADS
This pool does not use point spreads. Wins are determined on a straight-up basis.
SEED SCORING - BONUS POINTS
There are no bonus points for picking upsets.
TIEBREAKERS
The pool standings are based primarily on points. The person with the most points wins. If 2 or more people have the same points, the first tiebreaker is Wins. The person with the most Wins wins the first tiebreaker.
PICK DEADLINE
The pool manager has set the deadline for Thu, 03-18-10 12:20 PM Eastern. You may enter and change your picks until this time. The pool manager may change this deadline but no entries will be accepted once games start.
MANAGER PICKS
The pool manager can enter picks for anyone at any time, even after the tournament has started. When this happens, the website flags the late picks in the standings pages so that everyone knows that a late change has been made.
CONFIRMING PICKS
It is your responsibility to confirm that your own picks are accepted by the website. You can do this in a number of ways including the pick confirmation email and by returning to the pick sheet to see that your selections are prefilled. The picks shown on the website after the deadline has passed are your FINAL picks.
POOL MANAGER
The pool manager may be reached by emailing... or calling...
GOOD LUCK!!!!!!!!!!!!!
Have an idea that would be helpful to others in the industry? Please let us know what it is.