Paver & Sweeper Market Preview
Sponsored By:
Click on the ads at the top of the page or below for more information.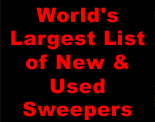 ---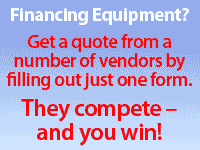 ---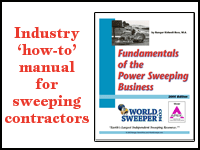 Let us know what other kinds of innovative coverage you'd like us to provide for you.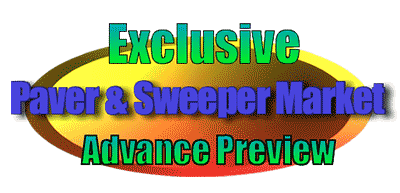 Welcome to the latest edition of Paver & Sweeper Market Magazine, an 'early-bird preview' exclusively available to WorldSweeper.com readers!
---
An online edition of Paver & Sweeper Market Magazine will be posted at this page each month a minimum of seven days prior to when those on the mailing list receive it by mail.

Sorry to report that, because of the upload company Paver & Sweeper Market Magazine uses for their online version, at this point there is no way we are aware of to access the information on mobile devices that do not have Flash capability, such as iPhones or iPads. If you know of a workaround, please let us know.
Enlarge this document in a new window
To add your contact information to the WorldSweeper.com Guestbook, so you can receive our free emails about breaking news and information from the power sweeping industry, click here.