Smart Business 2009
by Ranger Kidwell-Ross
Posted in July, 2009.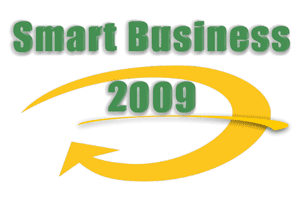 In today's economy, the central constant is change. Reports from across the country confirm that bidding has become more challenging, with general declines taking place in both average price per sweep and service level per customer.
Many contractors are responding by expanding their service areas and/or scope of work. At the same time, they are finding themselves competing with more other contractors than ever before, as well as with other types of service companies.
In tough times, the tough get going. You've probably noticed some of them arriving in your service area, pitching your previously unshakeable good customers. Some of the stories I've heard about pricing for sweeping set new lows. More low-end sweeper models, including slide-ins and tow-behinds, are also reported to be entering the market. These are bringing traditional bids down, down, down.
At the same time, other types of companies are entering the sweeping marketplace. Landscaping companies that previously used some type of sweeper for vegetation debris cleanup are bidding to sweep parking lots. Others who have a cheap labor force are bidding for debris pickup by hand, rather than by machine.
Some number of these are firms with little-to-no previous sweeping experience are now using aggressive pricing to try to transfer business from established contractors. I.e., YOU. And, with unemployment in many areas approaching or exceeding 10%, some of those without jobs are trying their hand at becoming sweeping contractors.
At the same time, established sweeping companies caught in a financial squeeze are taking actions of their own. Some are lowering prices, others are changing the type of sweeper they use to models with a lower cost of operation. Other sweeping companies that previously bought only new sweepers are now in the used market, while others are turning to refurbishment and, in many cases, repairing their current sweepers past the time they would ordinarily trade them in.
Many established sweeping contractors are also expanding the geographical reach of their service areas and reducing the time allotted for servicing some of their accounts. In short, a number of what might be termed 'alternate business models' are being tried by companies that have coasted along profitably until now. Although they've gotten by with reduced rates and losing a few customers until now, some contractors tell me privately they need a turnaround in the next several months or they don't see how they'll keep their companies going.
Here are some suggestions:
Be ready to bid outside your normal comfort zone.
In addition to offering lower prices, this may include such things as bidding work that differs from your usual project profile, teaming with contractors in allied businesses, and/or bidding outside of your traditional geographic service area.
The absolute key to this is knowing your bottom line costs! Do not bid at a rate that loses you money, unless you 'package' a particular customer with others in a profitable group. For example, you can afford to bid someone along a current route with stops left on it at a different price than a property where you have a significant transit time. Be aware of and use these types of factors in your bid process.
Moving outside your previous comfort zone does mean that you will have to remain alert to determine whether each of these new opportunities translate into financial prosperity. If you don't, you'll be facing financial disaster.
Plan for the changes you may want/need to implement.
The management of each sweeping company must make its own business decisions about which opportunities to pursue. In your strategic planning, brainstorm about both horizontal and vertical market changes. Horizontal means doing more for your existing customers and similar prospects. This might include adding additional types of services closely allied with sweeping, like promoting garbage bag change-out, day portering and debris removal. It might also include adding striping, tenant cleanout, sign repair and the like to your existing sweeping swervices.
Or depending upon your mix of employees, equipment and experience, you might want to move vertically "up" into street or construction sweeping. Alternatively, you might investigate indoor, warehouse-type sweeping, much of which is done in-house without much training and often performed sporadically.
Whatever you choose, your risk-reward calculations should acknowledge the economic reality that many customers and projects are financially stressed. In fact, assuming that only new or unfamiliar customers pose risks is a mistake. As you can tell by our continuously updated list of U.S. retail chains in or close to bankruptcy, some previously golden customers may be having difficulty.
Take action to minimize your risk.
The greatest risk you probably face in moving to new customers and business types is taking any job where you don't fully understand the bidding or contract requirements, and/or where you don't know the current financial health and history of the firm with which your company is contracting.
To better manage your risk, here are some things you might do:

Research each project owner's business and credit history through services like Dun and Bradstreet. Do the same for any prime contractors you do work for.
Participate in local business practices interchanges, like the Chamber of Commerce, BOMA and others in your area. From the monthly meetings you will learn where others are having slow- and no-pay difficulties.
Read copies of all documents referenced or incorporated into, but not included with, proposed subcontracts you will be signing. If a general contractor won't provide the documents, get a clear explanation of why not.
Make sure your contracts, and any you sign from customers, includes language that preserves your right to timely payments, to access project financing information, to file lien/bond claims, etc. Then, ensure that all such documents contain agreed-upon changes before signing.
To top it off, keep in closer contact with your customers than ever before. Make sure they know you're there for them whenever they have a need. Be sure they also know about each and every service your company provides. An inexpensive reminder the WorldSweeper.com marketing team did for a Michigan-based contractor was to design business card-sized magnets that list all the services the company provided. Other contractors include service lists in their invoices, or key in on a particular service each month, complete with customer testimonials and results' photos.
Document any and all verbally-made agreements for service via email. Take before and after pictures of your work, to eliminate the ability of a cash-strapped client to say you didn't do the work, or that it was poorly done. Finally, if a previously prompt paying customer starts paying slow or late, find out why. This may be a precursor to no payment whatsoever.
In this economy there are challenges like never before. For established contractors, though, there are opportunities abounding, as well. Because you know how to be successful, know your expenses, have good management techniques in place, etc., you have an advantage over relative startups that will inevitably have cashflow, maintenance and other troubles in this downturn.
It's becoming a jungle out there. This recessionary period is going to shake out marginal companies. There will be a number of mergers and acquisitions that will take place. All in all, it isn't necessarily a bad thing because some contractors will see hugely successful results from this market. However -- more than ever before in the 30+ years I've been consulting with small businesses or the two decades I've written for the sweeping industry -- if you fail to plan for the future then you'd better be planning for what to do when you fail.
Ranger Kidwell-Ross is a graduate economist, business consultant and editor of WorldSweeper.com.
If you have comments on this article, or new information to provide on this topic, let us know and we can add it in as an addendum to this article. (Be sure to note the web URL address for the article you're referencing.)