Taking Leads, Tracking Sales
by Michael Stone, publisher of Construction Programs & Results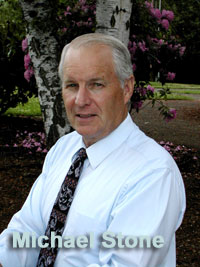 We are hearing from many contractors that business is picking up. Virtually all of them are using a strong advertising campaign and are busy. That said, we think it's time to revisit thoughts about leads and sales.
Let's define a "lead" as an appointment set. That means you have been contacted, talked with the individual about a potential job and you have set an appointment to meet with them. This is a fairly standard definition of a lead.
The definition is important because you want to be able to track your leads-to-sales ratio. I do not believe that a phone call constitutes a lead. I know that many companies consider every phone call from a potential customer as a lead. Keeping track of how many phone calls a certain type of advertising generates is important. If one particular piece of advertising makes the phone ring more than any other, you certainly want to know. But calling every phone call a lead isn't a good or even true measure of your company's lead-generating ability.
When a phone call comes in, your focus should be on qualifying the customer. This means they question the caller before setting the appointment to make sure they qualify to buy. All too often, the contractor ends up being qualified by the customer. That is the tail wagging the dog. By qualifying the lead you spend your time and energy on customers that are ready, willing and able to use your services.
You or your staff member takes the lead. You go to the appointment. You have now been on a lead (or sales call). After some period of time, you add up all the leads you were on and see how many sales were made. Divide the total number of leads by the number of sales and you have your sales to leads ratio.
How many leads can a good salesperson handle in a one-month period of time? Just as there is a certain volume of business that must be sold, built and collected each year per employee for the company to remain in business, the same can be said for each salesperson. They must take a number of leads and produce a certain number of sales at some pre-determined average sales price for the company to prosper and make a profit.
Back when the earth was cooling, I worked for one of the largest remodeling firms in the nation. The owner asked me to do a study of how many leads was the best number for each salesperson to take. We kept a very accurate record for six months on 35 active salespeople. We found that 18 leads per month produced the highest sales-to-leads ratio, with the highest profit percentage per job built and the lowest number of customer complaints.
What should your sales ratio be? Assuming the company goal is a minimum of 8 percent net profit before taxes, and assuming all leads are qualified before the appointment is set, 18 leads per month should produce 5 or 6 sales. That is a ratio of roughly 1 sale per 3 leads. That is good selling in most cases.
An average salesperson might produce 1 sale in 4 leads (or, 4 or 5 sales with 18 leads). If your sales ratio reaches 1 sale in 5 leads or higher, unless there are special circumstances, I would suggest the salesperson is order-taking, not selling. It is time for them to get out the books and tapes and start studying sales techniques. There is a lot of information available on sales and it is possible that something the salesperson is saying or doing that is hurting their sales performance. Study, practice with a friend, then keep selling.
If the sales ratio gets much higher than 1 sale per 6 leads (or whatever you determine your correct ratio should be for your sweeping company), the salesperson should be given a limited amount of time to remedy the situation. Give them a target date to get their sales-to-leads ratio back down to at least 1 in 4 or 5. If they do not, a transfer to the competition is in order. If you are the owner of the company, making this kind of a tough decision is part of running the company. If you are the owner and you have this kind of sales-to-leads ratio, it's time for some serious training or time to hire a salesperson. (If you need help, we can offer a coaching service that specifically focuses on sales training and techniques. Send me a note for more details.)
On the other hand, if you are selling every other lead, it is time to raise your prices. If you are that good, you deserve more money. This kind of ratio almost always means somebody isn't charging enough for the work they do or the service they provide.
One more comment for those of you who employ salespeople. Don't put your salespeople in competition with each other. That is not nearly as productive as setting individual sales goals and holding each salesperson accountable to their goal.
Too many companies think that competition between salespeople will produce more sales. It may for a short period of time, but it will never produce as good or as profitable sales as individual goals will. Sales made under the "heat of competition" are often incomplete and full of problems. Worse still, they can be a time bomb of misinformation or scope of work miscommunication waiting to happen.
Most of the sales managers that I have worked with over the years have failed to recognize that not all salespeople like to compete. Some salespeople don't give a rip who wins the company contest and no, they don't want their name "in lights" for everyone to see that they won. The wise owner/sales manager will always keep this in mind when thinking about a contest to promote more sales.
When you set sales goals for a salesperson, it should be based on how much commission the salesperson wants or needs to take home. I personally think that any salesperson should have a minimum goal of $60,000 commission. If you pay an 8 percent commission on gross sales, the salesperson needs to sell $750,000 ($60,000 / .08) to make that minimum goal. Well thought out income goals set by the salesperson will produce far more sales than any contest could generate.
The company owner/sales manager and the salesperson should be able to reach an agreeable goal for total sales. When that goal is set, the salesperson should be expected to meet or exceed that goal with a ratio acceptable to the company. Self-starting salespeople will meet their goals. There may be times when their sales slip below the weekly or monthly average they need, but the good ones will come back with a bunch of sales that help them "catch up" real quick.
For those needing more clarification or more sales information, take a look at our book on this topic, Profitable Sales; A Contractor's Guide.
Construction Programs & Results, located at www.markupandprofit.com, provides a free newsletter for general and specialty contractors who are interested in improving their businesses and making a profit in construction. However, some of these articles provide information that is transferable to the sweeping and general pavement maintenance industries.
The author of this article, Michael Stone, who is also the publisher of Construction Programs & Results, may be reached by calling 888.944.0044, or via email sent to michael@markupandprofit.com.